Double your impact on GivingTuesday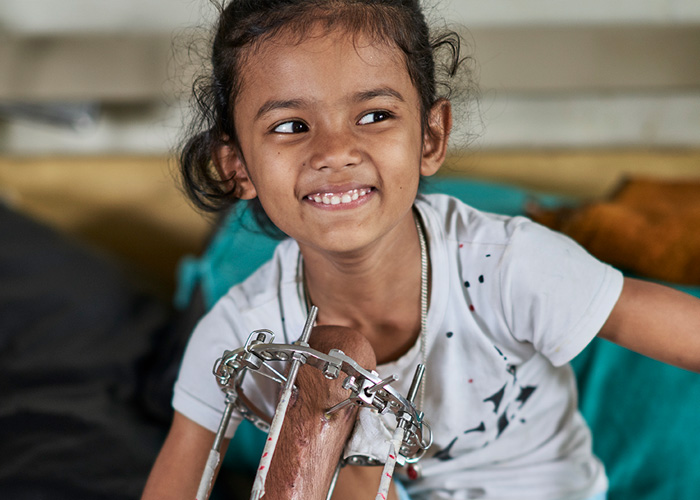 If you braved the crowds on Black Friday or waded through the Cyber Monday deals flooding your inbox, you probably understand the impetus behind GivingTuesday, celebrated the Tuesday after Thanksgiving. Started in 2012 as a response to post-Thanksgiving shopping, GivingTuesday has grown into a global movement that reminds people that there is more to the "giving season" than consumerism and commercialization. GivingTuesday asks, what if the whole world came together on one day to give and celebrate generosity?
Answer the call on GivingTuesday, December 3rd, and your donation will be MATCHED to help twice as many people in need. The first 100 donations of $100 or more will also receive a Limited-Edition trucker hat, featuring Namaste and the Himalayan mountains in colors inspired by the Tibetan flag, as a gift from our friends at Marmot.
Here are some of the ways you can transform someone's life:
$108 gives an elder Tibetan refugee one year of comfort and dignity.
$100 will keep a Nepali girl in school and safe from trafficking for a whole year. With the matching gift that's two girls!
$170 gives a miracle—life-changing surgery for a disabled child in need.
With our four-star rating from Charity Navigator, you can be sure your gift will go a long way to help the people who need it most.
Other ways you can help:
Start a fundraiser. Facebook is waiving fees for donations made through Facebook on GivingTuesday. Setting up a fundraiser is easy: go to this page, click the "Select Nonprofit" button, and choose December 4th (the day after GivingTuesday) as the fundraiser end date.
We also have an account with GoFundMe Charity.
Send an email. Tell your friends and family about the AHF projects you love and the dollar-for-dollar GivingTuesday match.
Share on your social networks. Share our #GivingTuesday messages on Facebook, Instagram, and Twitter and help us get the word out!
Thank you for starting your holiday season with a gift of compassion!