Samdo in shutdown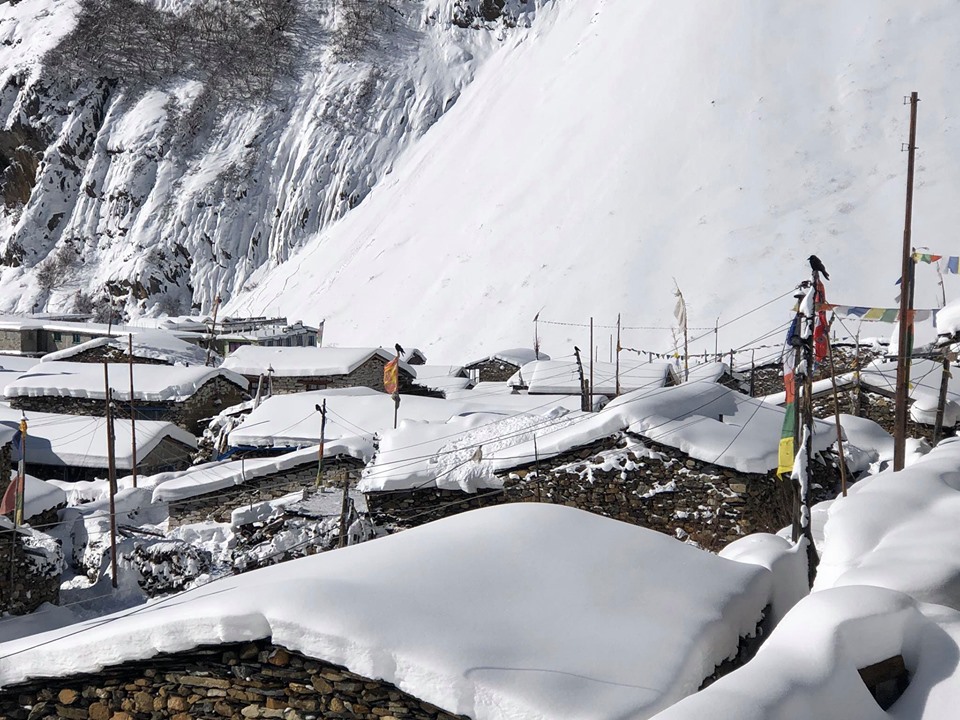 As Nepal entered lockdown, it was snowing in Samdo village, at 12,700' in the Nubri area of Nepal. Samdo is close to the Tibet border and is AHF's most remote partner.
Over 160 monks, students and villagers have made the day-long bus ride and seven day walk back home to Samdo from Kathmandu, swelling the population to 400, the highest ever.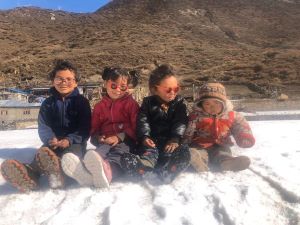 All access to the village has been blocked according to Nyima, the teacher and community leader. "We are trying to keep the children in home as much as possible although they want to play in the snow". Since Tibet is only a four hour walk from there, Nyima is taking extra precautions and is worried. Although Nepal is officially closed, there is no security at the border. Thankfully, high snow on the pass makes the border inaccessible, but when that snow melts there could be more traffic.
Mules and horses are also prohibited, so supplies and medicine are running out – and the nearest hospital is a 4-5 day walk. However, the village is holding on and conducting pujas to help ease obstacles and challenges, and everyone is keeping an eye on each other.
Over the years AHF has brought smokeless stoves to Samdo, rebuilt the school and the women's association house, furnished the health clinic, and rebuilt the water system – making sure everyone in the village has access to clean water.