Holding out hope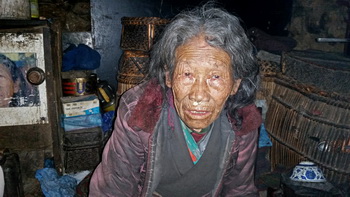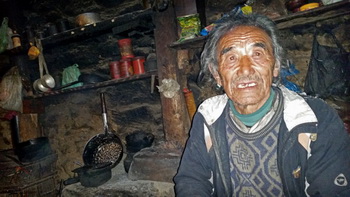 I am worried for Mo Dachung-la, 85 years old and Po Wangyal, 83. I met them in my field trip to Syabru three months ago. Both of them have lived a hard life and are most vulnerable now, with no children or any family help. They live in a one-room stone house on a hill, about a stone's throw away from their homeland, Tibet.
Syabru has been one of the hard hit areas of the earthquake, and no relief has been able to reach there yet. Karma Gyaltsen-la, the settlement officer whom I met this morning said, "Cell phones are off there, roads are blocked, and even if I had support for a helicopter it was impossible to charter."
Along with Karma-la, we are preparing supplies for tent, food, medicines and blankets and hope we can find a way out there.
-Tsedo