Events
An Evening to STOP Girl Trafficking
Wednesday, March 28 @ The St. Regis San Francisco
Reception 6:30pm | Dinner 7:30pm
With Dr. Aruna Uprety, our visionary partner in Nepal,
author Rebecca Solnit and climber Dawa Yangzum Sherpa.
Introduction by Jon Krakauer.
For more information, please call or email:
(415) 288-7250
[email protected]
Every person there keeps another girl safe from being trafficked!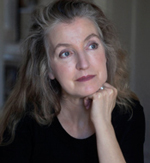 Rebecca Solnit, historian, activist, and author of twenty books—including the iconic Men Explain Things to Me—has her pen on the pulse of everything from art to uprisings, disaster to hope. She spent time in remote Dolpo, Nepal helping to bring healthcare to the mountains, and we're delighted to get her perspective on this moment in history.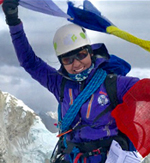 Dawa Yangzum Sherpa, at 27, is quietly becoming a climbing legend. An ultramarathon runner, Everest summiter and the youngest woman to climb K2, Dawa has gone against the grain in her homeland of Nepal and hopes to inspire other young women climbers to follow their own mountain dreams.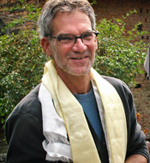 Jon Krakauer, author and climber, is a passionate supporter of STOP Girl Trafficking and serves on the board of the American Himalayan Foundation. An American Academy of Arts and Letters award recipient, Jon's New York Times bestsellers Into Thin Air and Into the Wild prove that sometimes truth is stranger than fiction.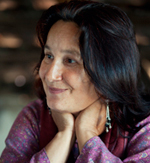 Dr. Aruna Uprety is an expert in rural health development and an advocate for the rights of girls and women. She founded RHEST in 1992 after meeting Nepali women and girls in Indian brothels, some as young as 14. When asked if they wanted to go home, they said it was too late for them, but implored her to warn others against being lured by traffickers—the genesis of STOP Girl Trafficking.