Events
Hang on to your hat!
The American Himalayan Foundation invites you to join us for our Infamous Annual Dinner:
THE REALM OF THE (IM)POSSIBLE
with Alex Honnold, climber extraordinaire
Tuesday, November 7th • Ritz-Carlton San Francisco
Reception 6:30 pm | Dinner 7:30 pm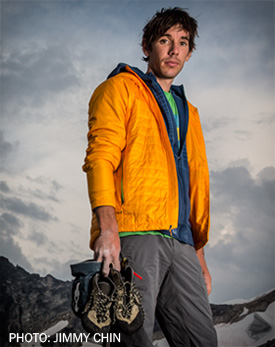 Alex Honnold is "the guy", the climbing sensation who accomplished the (im)possible this summer: a free solo of the 3,000 foot wall of El Capitan in Yosemite National Park, alone and without a rope. An astonishing climber and committed environmentalist, Alex believes in treading lightly in the world.
Come join us for an amazing evening you will long remember – and that helps those most in need in the Himalaya. Tickets include reception and dinner.
We're selling out fast, so please call 415-288-7250 to reserve your seat.
Questions? Email [email protected]