Langtang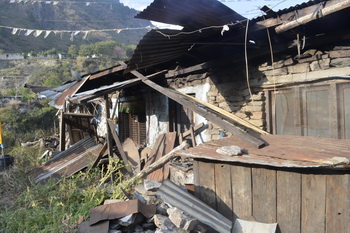 I met Ugen Tsering from Langtang this morning, and we finally had some information on the families in the Langtang region. He lost his father Bhu Chema, 63, and mother Yudon, 58. Like the other 9-10 families in this village, their home was shaken by the great earthquake. But the disaster was from the glacial avalanche that followed, from Langtang Lirung—a high snowy mass of peak and pass sitting just north of the village.
The tsunami of snow and ice overwhelmed the village and around 20 people died and about 15 are hoped to have survived. Likewise in total around 300 people are said to have died in the entire Langtang valley and 50 bodies have been recovered so far.
The settlement officer is leaving on May 7, with a team of four volunteers. They will drive to Dunche and then hike for 3-4 hrs to the Syabru camp, carrying a few urgent supplies and money to buy canvas, salt, wood, food, and grains in the local villages.