Nun too soon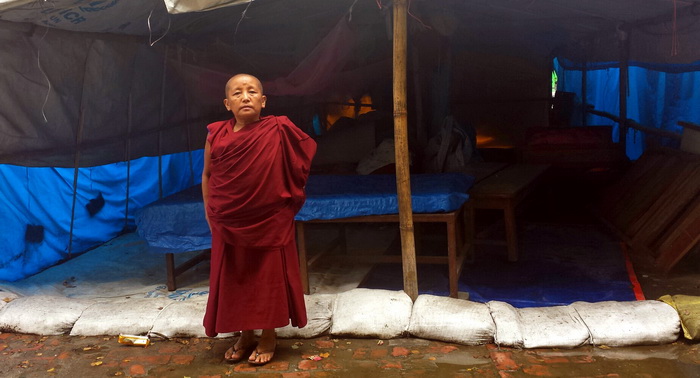 About 145 years ago, Drukpa Lama Sherab Dorjee from Bhutan founded the Keydong Thukche Choling Nunnery, in the Mangyul Keydong region of Southwest Tibet. It became an active retreat for meditation and scripture study for the nuns in the area.
But this all changed when the nuns were forced to flee in 1959 following the Chinese occupation. 15 out of the 25 managed to escape, wandering across the Helambu region of Nepal, where they were invited by the Hyolmo villagers to restart their nunnery—in exile.
However, on the night of July 6, 1980, heavy monsoon rains and landslides washed away the entire nunnery with its ritual objects and scriptures. And so the nuns became refugees once again for the second time, leaving for Kathmandu. With support from Tibetans and the local community, the nunnery was again re-established at its present location in Swayambhu. Today it is an active institute, allowing over 130 girls from Tibet, Arunachal Pradesh in India, and remote parts of Nepal a chance to study, practice and meditate.
Again, another challenge was to come: the April 25 and May 12 earthquakes in Nepal. Thankfully nobody was hurt, but the nuns' prayer hall and living quarters need repair reinforcement and even retrofitting.
I visited the nunnery recently with an engineer to assess the damage and meet the nuns. Ani Tendo-la may be little in size, but is the General Factotum of the nunnery. She said, "The nuns are afraid to sleep in the rooms and cook in a makeshift kitchen outside the hall and they will all go back to their rooms after the repairs."