Safe again at Namgyal Middle School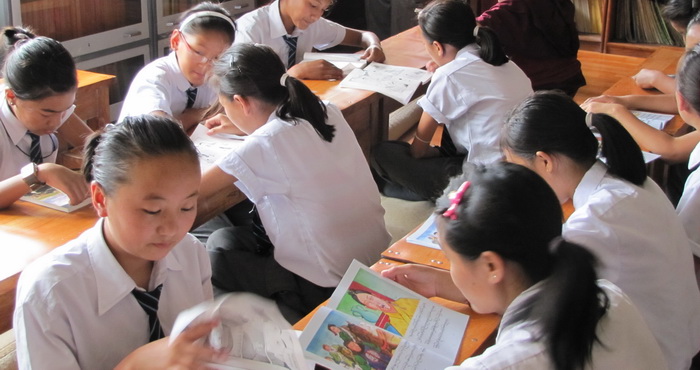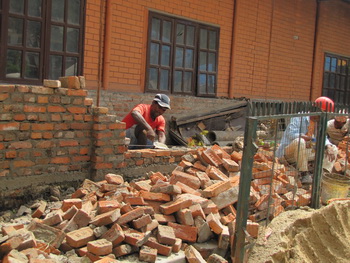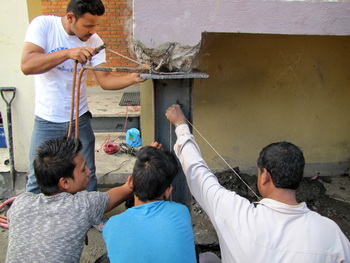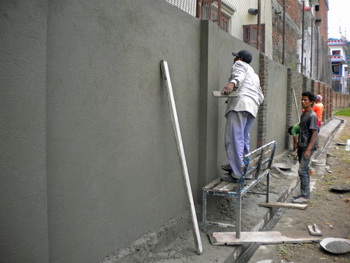 Namgyal Middle School in Kathmandu gives 380 Tibetan refugee children a first-rate education in Tibetan, Nepali, and English. Most of the K-8 students come from remote areas like Mustang, Syabru, Solukhumbu, Dolpo, and Pokhara to attend the school, and over half live at the school's hostel. Many of the students will go on to Namgyal High School and beyond—some Namgyal High School alums have even become teachers at other Tibetan schools. This education is their most promising path to a better future for themselves and their families, and also keeps them connected to their Tibetan roots.
The school was severely damaged by the earthquakes this spring, including the hostel, kitchen, staff quarters, office building, music room, library, and classrooms. The compound wall had also collapsed in several places. Needless to say, the gaping holes and loose bricks did not make for the most secure environment for the kids! We started making crucial repairs to the school a couple months ago, and rented temporary tent classrooms for the students so they wouldn't fall behind in their studies.
Reconstruction is almost complete now, and the students and teachers are delighted to feel safe in their school once again.