And the winners are...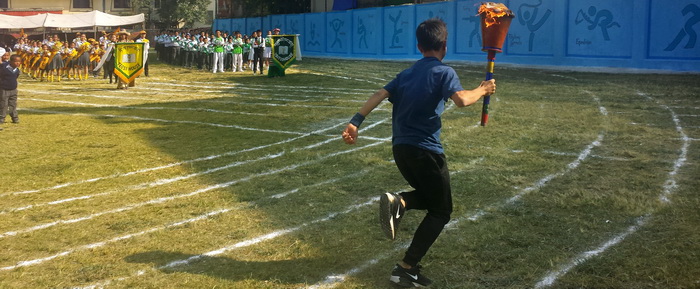 Sports Day is an athletics competition among the students of Namgyal Tibetan Middle School, much like the Olympics.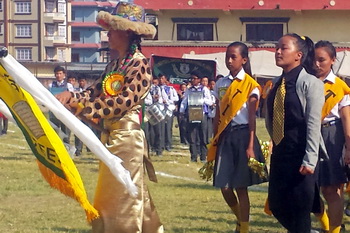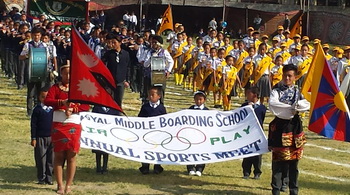 This week I attended Namgyal Middle School's Sports Day.
After the earthquakes and the ongoing fuel crisis, it was heartening to see the students come back and compete. Last week we had Richard, Erica, and Norbu visit the school after the completion of repairs, reconstruction, and retrofitting. Classrooms, dorms, and the boundary wall around the school had all been damaged from the earthquakes. I was touched to hear the Headmaster Gyen Jampa la make an announcement of gratitude to AHF.
The children marched with respect and strength and showed us that the school is back and standing tall.