Hearts of valor, hearts of gold: The Lodrik Tibetan settlements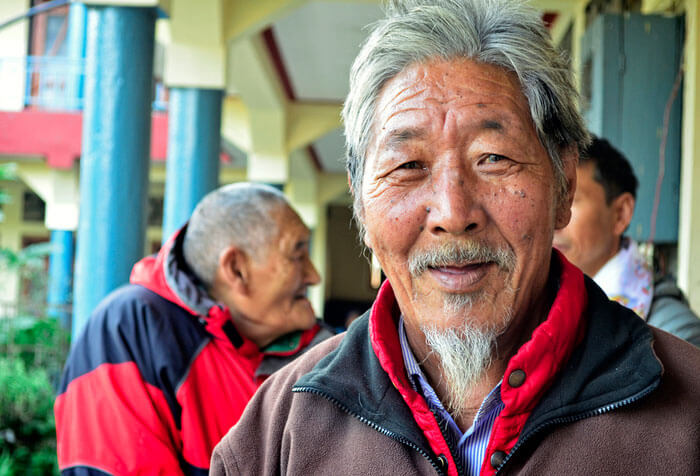 The Tibetan settlements of Jampaling and Paljorling were established in the 1970s—more than a decade after the other Tibetan camps—to resettle the Khampa guerillas who were disbanded after fighting a 14-year resistance against the occupation of their homeland.
Lodrik Welfare Fund was set up to look after these veteran guerillas and the camps they were settled into after the resistance was crushed. Our first partnering with them was to help them plant 1,000 fruit trees and 9,000 saplings to keep their land from eroding—and done in honor of the 61st birthday of His Holiness the Dalai Lama.
We then started supporting the Lodrik Old People's Home in Jampaling, a refuge for 54 of those veterans who had no other help. The home has become their adoptive family, allowing the retired fighters, who were facing old age alone and penniless, to live the rest of their lives with dignity, doing prayers or tending to the vegetables in their kitchen garden. We helped them build a clean drinking water system, held a cataract surgery camp, and offer them food, clothes, and medicine to get by in the day to day.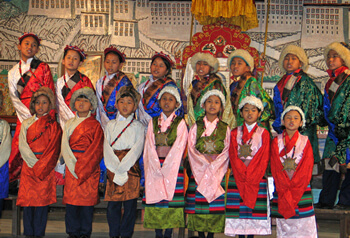 In Paljorling, the other veterans' camp in Pokhara, AHF built a much-needed community hall and supports Manjushree Primary School. The "Heart of Gold" school is a place for the camp children to get a free, quality education, and one of the few schools in the area that teaches Tibetan. Manjushree was on the brink of closing 16 years ago when the Tibetan carpet making business withered—and school funding along with it. AHF responded to a desperate request to save the school, and we are delighted to see the hopeful young faces of those first classes now becoming proud college students.
Most of the original refugees lost their early years fighting and were weary from living up in the mountain resistance camps for so long. So it is especially touching to visit with these lovely, tough elders. The dream of returning to Tibet has faded, but thanks to you, at least we can give them some peace of mind in the form of a meal, a hot cup of tea, and a community to share it with.