Giving the golden years a new shine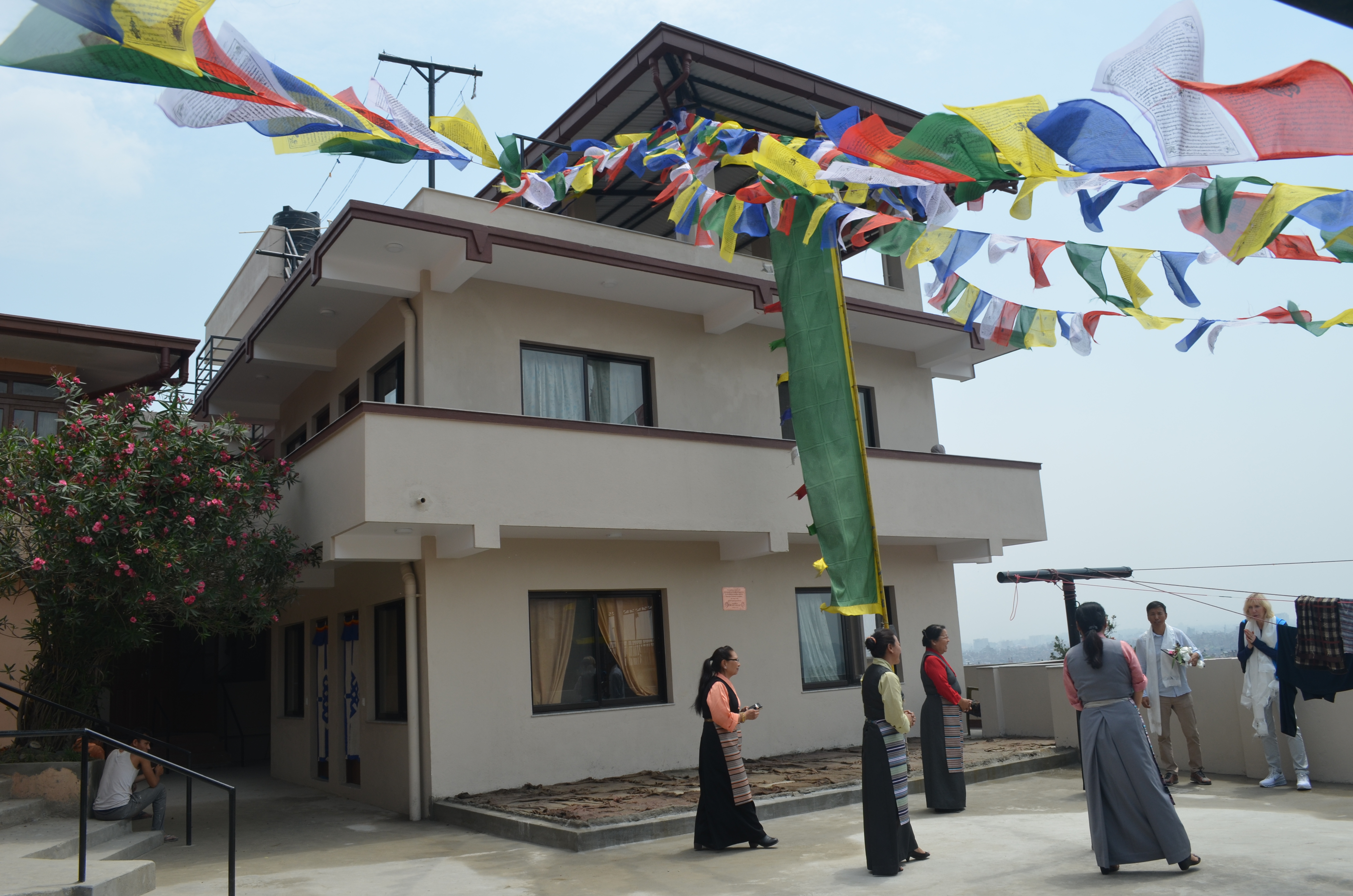 We have walked up the stairs to the Tibetan elders' home many times, but this time was different—we were welcomed to their beautiful, newly rebuilt, home. As we passed through the breezy hallways you could still smell the fresh paint, see new furniture and a new kitchen. The elders had just been assigned their rooms and they were settling in and acquainting themselves with the new space.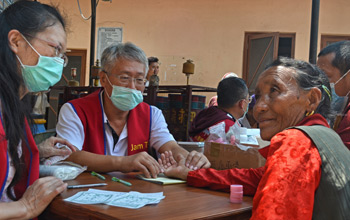 On the courtyard above the stairs, a medical camp with volunteers from Taiwan was examining each elder and giving them medicine to soothe their aches and pains. Life was back to normal. The looks of joy, and pride, on the faces of the Tibetan Women's Welfare Group who worked so hard to make this happen was a reminder that we remain steady in our mission of caring for the most vulnerable in the Himalaya.
Every three years, this volunteer group of social activists elects a new board. Helping the Tibetan community and looking after the wellbeing of the 50 Tibetan elders at the elderly home in Kathmandu is their primary focus, and their devotion shows. Each year, they reach out to their friends and family in the community, going door to door, holding events and selling raffle tickets to keep the home going. From the beginning, 21 years ago, AHF has been a steadfast partner to help them cover the rest.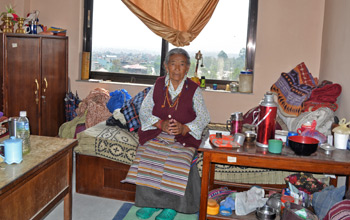 Shortly after the new group had been elected in 2015, the devastating earthquakes shook Nepal and the home suffered irreparable damage. When we met them, they were bereft—faced with the daunting challenge of keeping the elders safe and rebuilding from the ground up. They turned to AHF, and we were honored to help.
A quote from a plaque they presented to us summed up their appreciation to AHF and everyone who contributed to make this possible:
"AHF team held our hands during the dark moments and bestowed, moral and financial support to rebuild the destroyed building. Today, once again the elderly people have a safe and comfortable shelter to live. There are no words to thank you but the smiles of the 50 elderly people who continue to benefit from your kindness and generous support."
Thu Che Chey!