Getting back to the dharma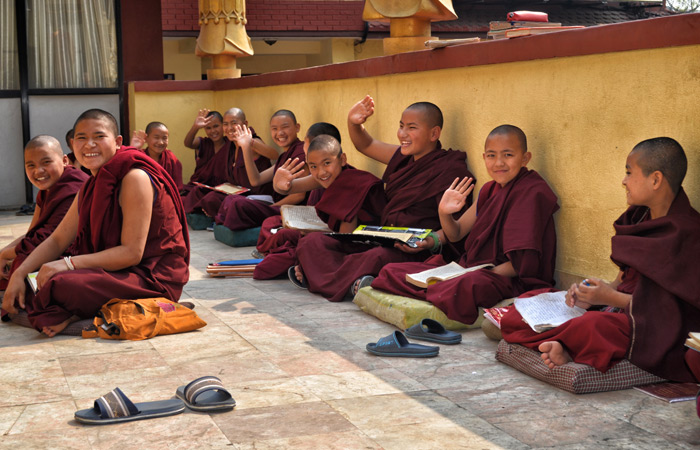 Keydong Thukche Choling Nunnery. I remember the cracked walls, shattered windows and collapsed ceilings—and the somber mood of the nuns. This had been their home.
Each of our trips to Kathmandu begins with a stop there, by the steps of Swayambhunath. This time, the diminutive, lovely and energetic Ani Tendol-la who runs the nunnery was especially happy to see us. She welcomed us with a hot cup of tea and gave us a full report on the nuns and all the repairs to the nunnery since the earthquake. After tea, we were led to the serene prayer hall and then to the nunnery's rooftop where 126 young nuns were reading or in meditation.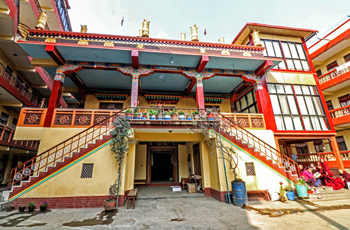 Two years ago, the building had sustained so much damage it wasn't possible to walk up the stairs. Everything is now complete, even the dangerously-cracked sewer drains and much-needed new bathrooms.
AHF has been supporting this important nunnery for thirteen years and it is a partnership we cherish. So when Ani Tendol-la had no one else to turn to after the earthquake, she came to us. Now the nuns can focus on what is most important—their education, and their prayers for the community and all sentient beings.