What's cooking in Samdo? Safer stoves for a Tibetan village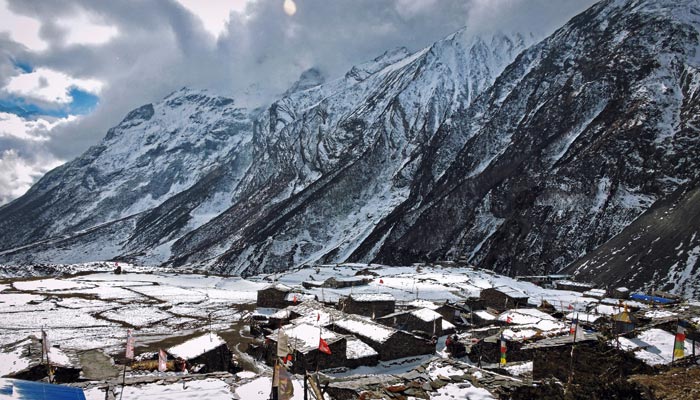 Samdo is remote, about a seven-day trek from the nearest road, or five days on horseback. Around 300 Tibetans in 45 households make their home in this high-altitude settlement near the Manaslu Base Camp in Nepal. They get by tending to barley, wheat and potatoes in their small fields, or from selling hand-woven fabrics to the few trekkers who make their way there.
But the 2015 earthquakes damaged or destroyed much of the village.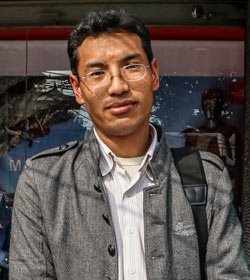 That's when I first met Nyima Dorjee, who made the trek to Kathmandu to seek our help.
Nyima had studied at Lopheling Primary School in Manang, an AHF-supported school, then did his high school in India before returning to his birthplace of Samdo to become a teacher in the primary school there and a local youth leader. Given his knowledge, and determination, it was easy to agree to help repair Samdo's school and rebuild the community center, which also houses their handicraft shop.
I spoke to Nyima just a few days ago. He was mid-journey, riding by horse in the fresh snow, on his way to our Kathmandu office again to coordinate what we are partnering on now—buying safer stoves for his village.
In Samdo, and most mountain villages, people use traditional stoves which burn more wood and, because there is no chimney, fill the kitchen and the whole home with smoke, making everyone vulnerable to eye diseases and respiratory problems.
But 'Chak Thap', a new and tested smoke-free stove built across the border in Tibet, has a long delivery pipe to funnel smoke out of the kitchen. And, because the fire is contained, it's much safer—no more stray sparks or children falling into open flames, and less heat is lost so it consumes less wood.
Safe and warm. It's a win for the Samdo Tibetans and for the environment.
Happy holidays!