Happy Losar! Tibetan Year of the Earth Dog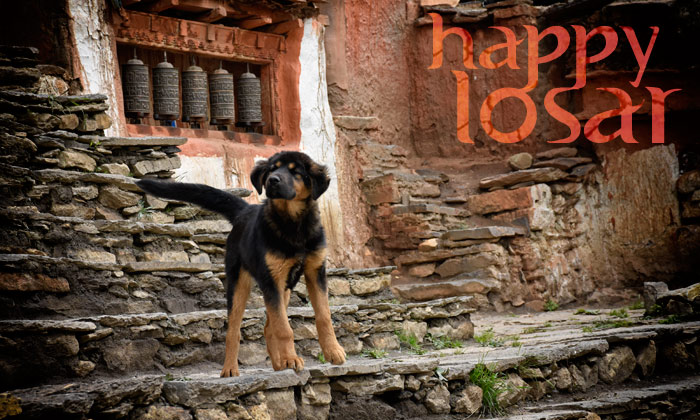 February 16 marks the beginning of Losar, the Tibetan Year 2145. The new year, based on the lunar calendar, is celebrated for two weeks. It's a time for Tibetans to visit shrines, gather with family, prepare fresh khapse (delicious fried pastries), and raise a glass of chang (rice beer) with loved ones.
Each Losar we receive a bundle of cards from our partners, with wishes for a prosperous year and gratitude for your support. Below are some of our favorites.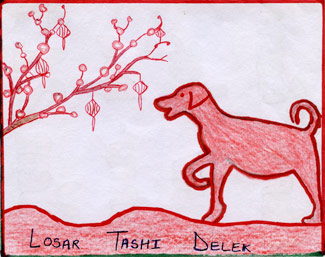 What's in a Dog Year?
The Tibetan zodiac, like the Chinese, moves along a 60 year cycle with 12 animal signs and five elements. This Losar transitions from a Fire Rooster to an Earth Dog year.
The Dog is loyal, generous, and courageous, promising an eventful year. Stabilizing Earth element tempers the Dog's wilder side. This is a good time to defend underdog causes, shed some bad habits… and to do good, be kind, and have fun!