Shanti's story
Shanti was born into suffering. Her legs bent painfully backwards and she couldn't walk upright—until our partners at the Hospital and Rehabilitation Center for Disabled Children found her.
Watch the video of Shanti's incredible transformation:

This hospital where miracles happen is filled with doctors, nurses, and staff who take Nepal's poorest disabled children into their care and expertly mend them. They have already healed over 75,000 children.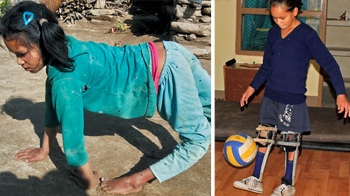 But there are many more children who need your help.