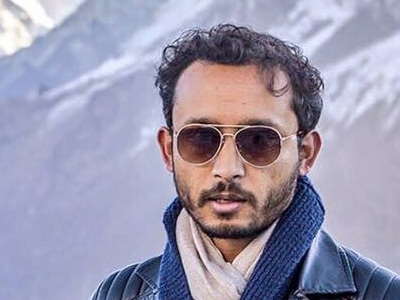 Kashish Das Shrestha
Kashish Das Shrestha, Communications Manager, was born and raised in Nepal. He is a writer and photographer whose works have appeared in The New York Times and Vogue, and has over ten years of experience in public policy and nonprofits. Kashish was an advisor to the Chairman of the Natural Resources and Means Committee and the Minister of Health in Nepal, and has worked with UNHCR, USAID, WWF, and Stanford University.
He has traveled to 50 of Nepal's 75 districts, 25 American states, and 13 countries. In a perfect world, he'd eat MoMos (Nepali dumplings) every day.