A huge thanks to all of the schools that did fundraisers on our behalf!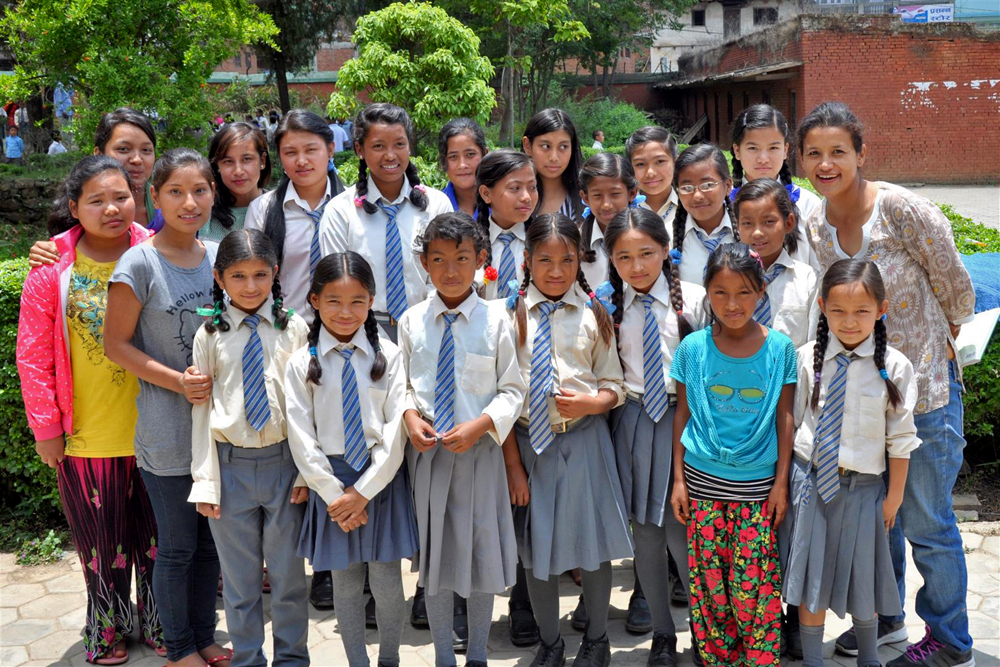 While schools in the U.S. are about to be let out, students in Nepal are just returning to class. AHF is incredibly touched by the spirit of these schools who did fundraisers and are helping make it possible for our girls who lost books and uniforms to get back to their studies:
Cypress High School, Anaheim, CA
The Fenn School, Concord, MA
Junipero Serra Elementary School, Daly City, CA
Lick-Wilmerding High School, San Francisco, CA
St. Francis School, Goshen, KY
Who knew that popsicles could help save lives? It turns out the summer treat is good for more than just cooling off: Aspen Middle School in Colorado raised $1,300 selling popsicles to help Nepal!
This letter from Lisa and Toby in Maine made our day:
Hello,
My almost 13 year old son, Toby, will be a bar mitzvah soon and he decided to organize a fundraiser at school for Nepal earthquake relief for his community service. The kids brought change and checks from parents to jars in their classrooms. Friends donated items for a yard sale. Another friend donated her art to sell and another organized an Avon-type party to raise funds. This has been an amazing cascading effect of generosity and people being touched to help. So, from many of us in this small coastal town in Maine - thank you for your hard work and we hope this helps.
Blessings for healing in Nepal,
Lisa
And we had to share this great letter from Owen at the Fenn School:
"For one week, I collected donations from my classmates to help the people of Nepal. I set up a table at our drop off area with some of my friends and made a presentation at All School Meeting to teach people about Nepal and what happened there. We also wanted to send messages of support to the victims of the earthquake, so we asked people to write messages that we strung together into a prayer flag. At the end of the week, I was very happy with the money we collected and the concern my classmates showed for the people of Nepal. I hope that it helps make a difference in your earthquake relief efforts and I hope that I someday get to experience the amazing Himalaya!"
Thanks, Owen—it all makes a difference!