A historic election for Nepal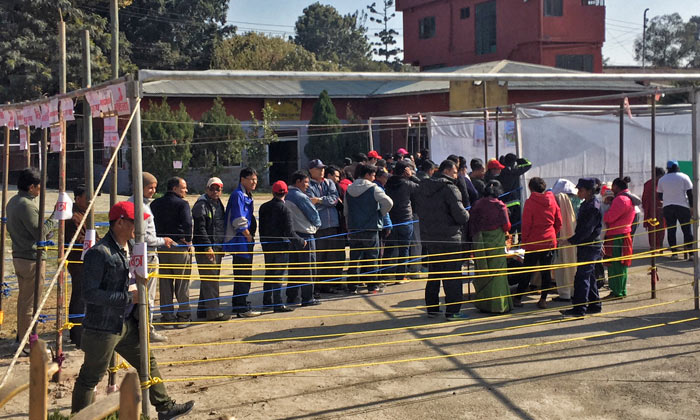 It's a sight you rarely see in Kathmandu: the streets were eerily empty of traffic, with vehicles banned for security reasons and people lined up from the early hours to cast their votes in today's national and provincial election.
It was a historic opportunity for Nepalis to have their voices heard, and turnout was an impressive 67%—especially considering all voting has to be done in person, in the electorate were the voter is registered (no mail-in ballots). Earlier this year, Nepal held its first local elections in over two decades, and today marked the second phase of Nepal's first parliamentary elections since 2006, when the country transitioned from a monarchy to a democracy.