In the Hills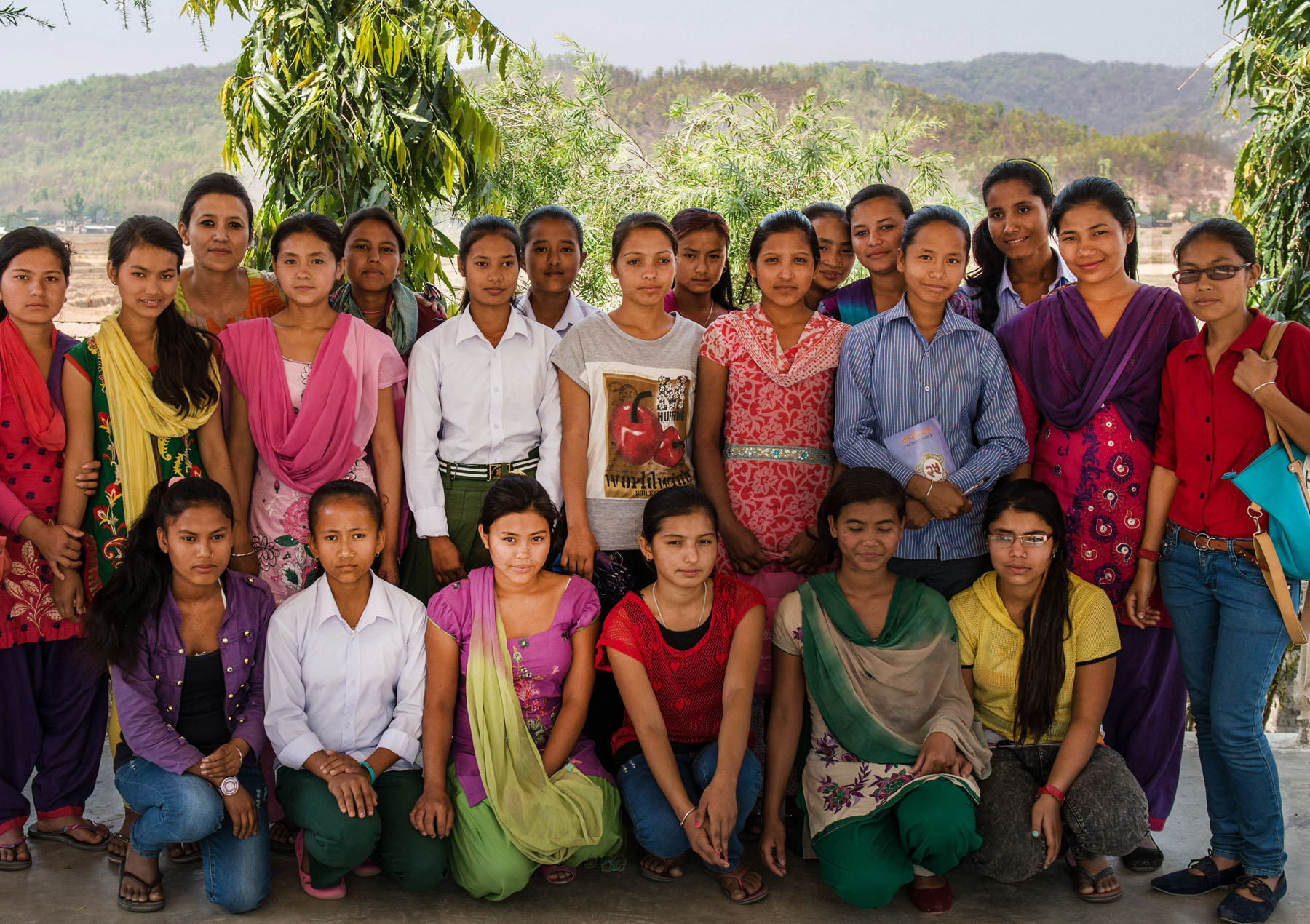 STOP Girl Trafficking (SGT) is a partnership between the American Himalayan Foundation and Rural Health and Education Services Trust (RHEST), led by Dr. Aruna Uprety. It prevents the trafficking of girls at risk by keeping them safe in school, and makes sure they don't fall prey to traffickers, early marriage, or child labor. There are now 12,000 SGT girls enrolled in over 500 schools across Nepal.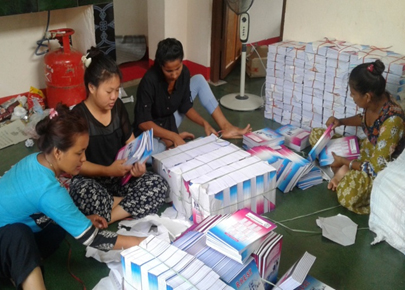 This year, we have been able to reduce SGT's footprint in four districts because girls there are now safe. But we are going deeper in five districts where trafficking is not defeated, and Udayapur is one of them. In 2007, STOP Girl Trafficking expanded to Udayapur by enrolling 60 at-risk girls. This year, 848 girls are safe in 29 schools. And the Udayapur SGT Alums, some pictured above, are very active in helping out as mentors to SGT girls and as Friday Class teachers.

The 29 Alums currently that serve as Friday teachers recently participated in a training workshop this past year to learn teaching techniques, how to counsel the girls, and how to deal with dropout situations. They have become a force for good, making a big difference in improving the girls' academic performance and attendance.
Photo: AHF