Twice the joy at Ngoenga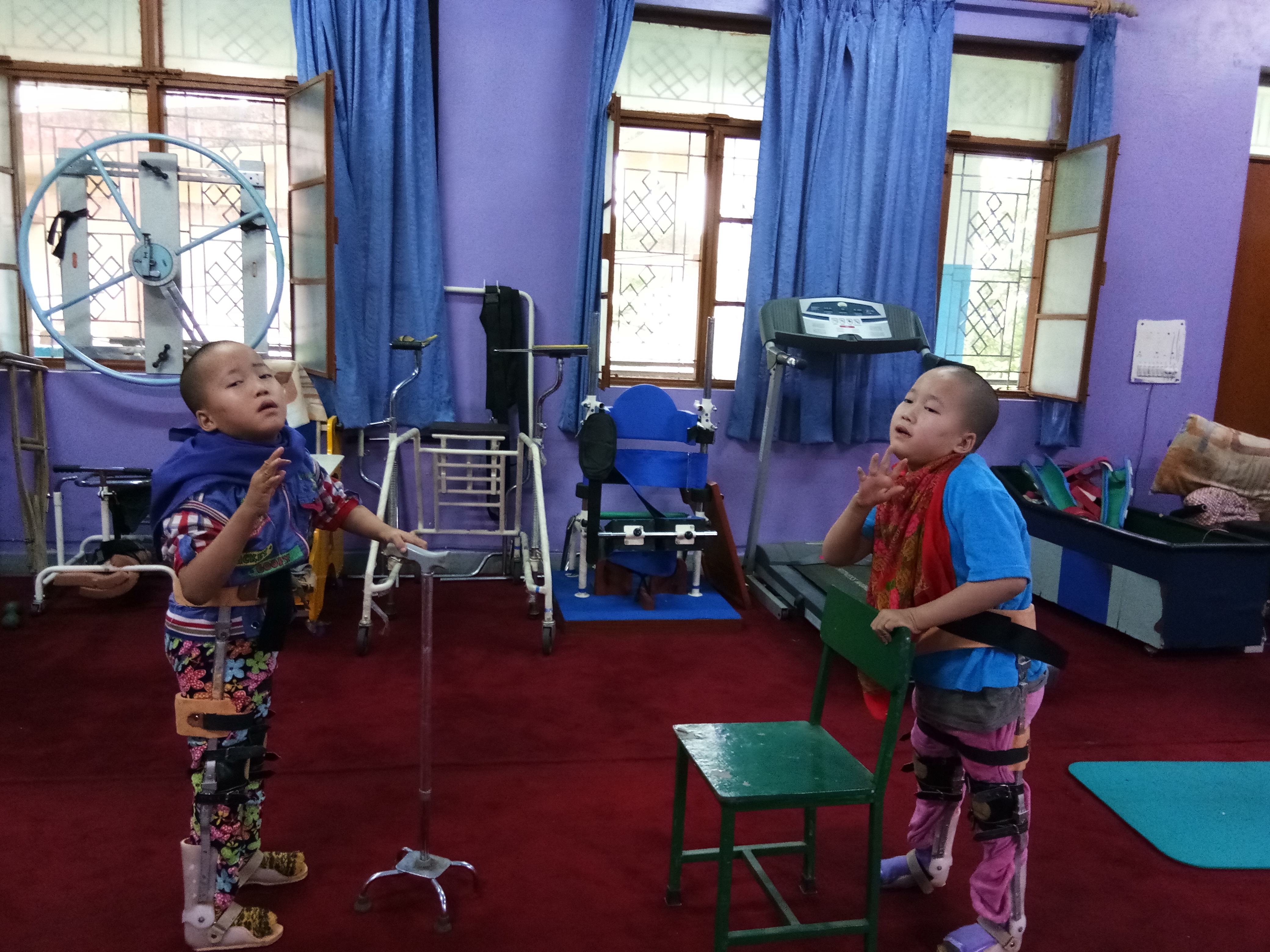 Ngoenga in Tibetan means joyous, and this school for differently abled children is filled with those learning to live their best lives. Sonam and Nyima suffer from Sjogren Larsson Syndrome, and when they arrived here they were wheelchair bound. But after a year of loving care and physical therapy, the twins are finally able to stand on their own for the first time - and you can feel their joy!
Mingmar, a graduate from one of AHF's university scholarship programs for Himalayan students currently interning at the Ngoenga School, is also working with the twins. Born to a destitute family in Nepal, she is on her way to become the first local Speech Language Pathologist and Audiologist when she graduates from Naish College in Bangalore, India, this May.

"I really want to be a skilled and knowledgeable therapist so that I can help and heal others," she said.
At Ngoenga, Mingmar is working with children who have autism, cerebral palsy, down syndrome, apraxia, cleft lip and palate. She is using psychogenic speech therapy techniques and oral exercise therapy to strengthen their muscles and improve their ability to communicate.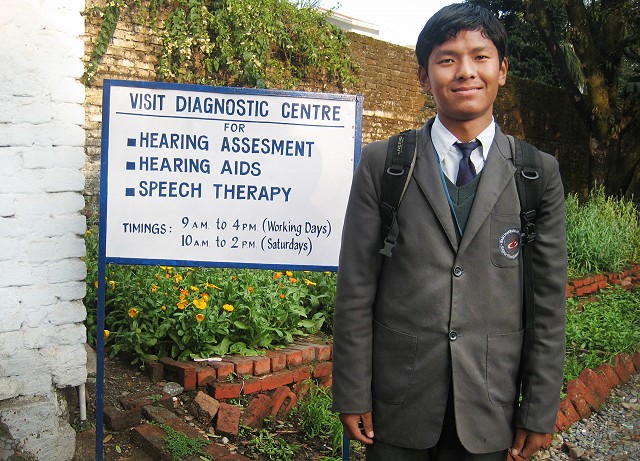 When Dawa was brought to Ngoenga, he was an 8 year old orphan who could not hear. At Ngoenga, he found a new family and nurture, and easily completed high school. Today, he makes artisan glass jewelry in the local village. He shares his room with another student and the street dog he adopted.
Photos: Ngoenga School and Mingmar