April in Mustang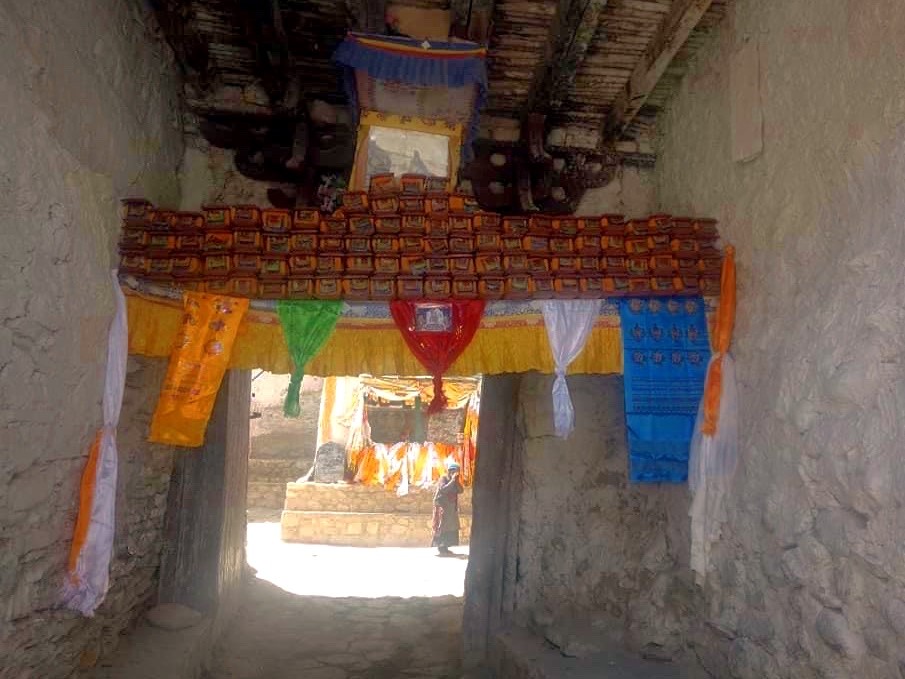 In addition to not reopening schools, closing villages to visitors, observing Nepal's lockdown, and preparing their health clinics for what may come, the people have decorated the entrance gate to Lo Manthang with sacred Buddhist texts to ward off the Coronavirus.
So far, things are calm in Upper Mustang. Along with the rest of Nepal, the district is in lockdown mode. Villagers are making sure not to let any jeep or person pass. There are gatekeepers from Lower Mustang all the way to Lo Manthang. It is good to see that they are proactive and taking the threat seriously.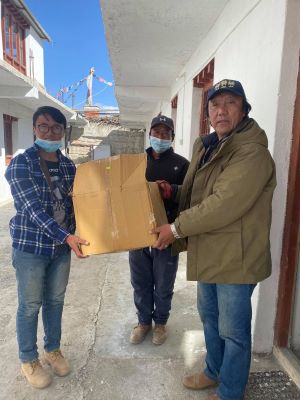 All our health workers are in their posts and have reported that they have not seen any symptoms in the villages so far. There are no testing kits in the whole district, so it is all based on observation. Fortunately, our partner, Raju Bista, was able to travel up from Kathmandu in the government jeep during the lockdown. He brought necessary equipment: PPE sets, sanitizers, surgical masks, gloves, and digital thermometers for all the health posts in upper Mustang.
The nunnery school in Tsarang is also closed due to the lockdown, so the local anis (nuns) are living with their families. Four anis from outside Mustang are staying in the nunnery and being taken care of by a teacher who also does not have family nearby.
All the schools and day care centers are closed due to the lockdown. The Jomsom Hostel students have all been sent home, and the hostel is closed for now. The hostel warden is in Lo Manthang, helping the locals there.
As for the Lobas who go to India for the winter sweater trade, most came back in early January, with the last batch back in the third week of January, so just in time. However, about 300 Lobas are still in Pokhara and Kathmandu as they were not able to return home earlier, first because of the snow and now due to the lockdown. The Thubchen gompa painters are also stuck in the lowlands. We hope they are all ok.