Just a heartwarming dog story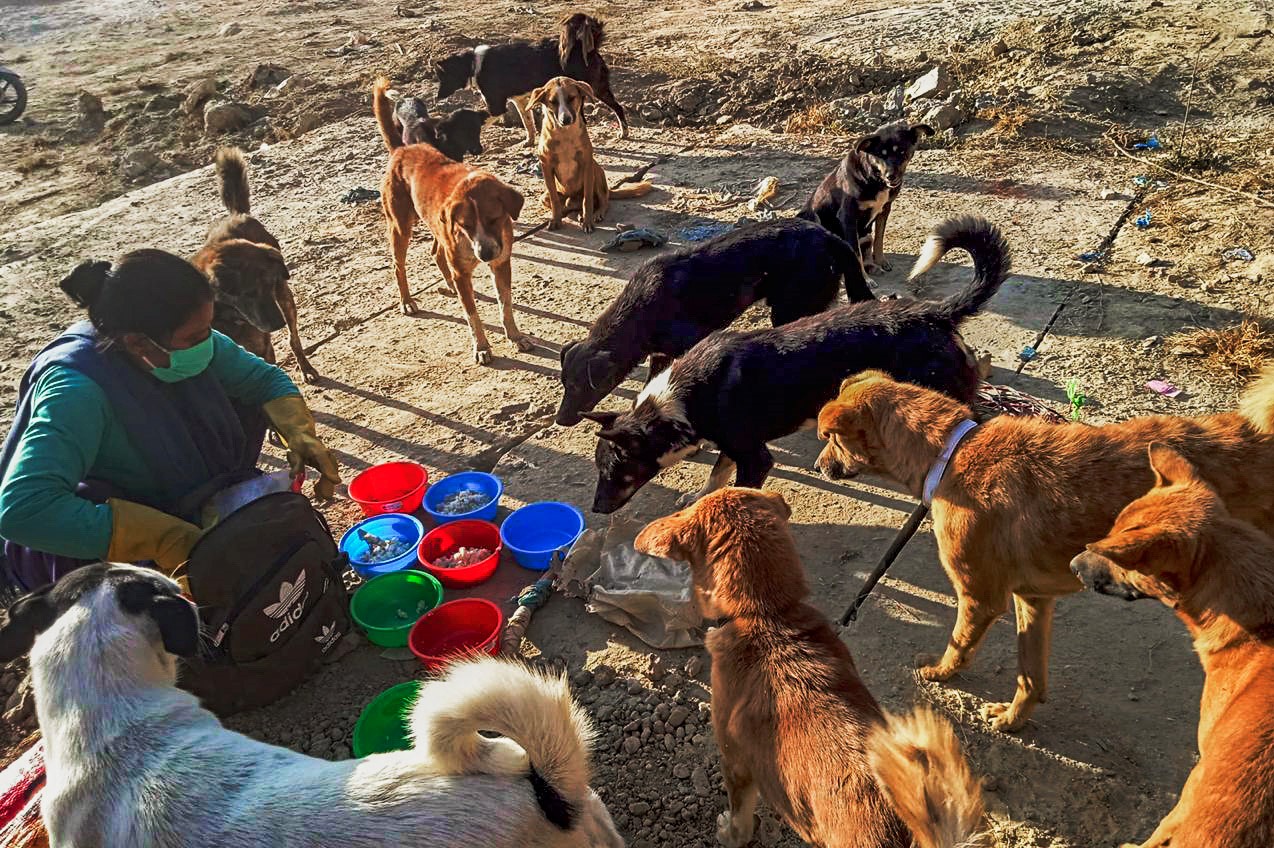 Four young women started a small nonprofit in the Boudha area of Kathmandu to help in the community and take care of the street dogs there. With the pandemic, and thus no tourists or scraps from restaurants, feeding the 100 dogs became more urgent. So, every day they boil up pots of chicken and rice and head out in the afternoon. The dogs know what's coming and patiently wait their turn.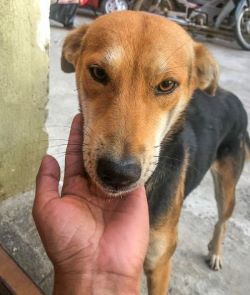 Deumati, pictured above, makes the food. She lives with her three children in Kathmandu and is the only breadwinner of the family. Her husband is unemployed and an alcoholic. She sent him back to his village and started living separately.
Before joining the street dog project, she worked as a laborer at a construction site. But she had to be hospitalized for a month because of a heart condition and is no longer allowed to do such heavy work. After that, she was jobless for eight months. Now that she feeds the dogs, she is happy to be able to support her family and also to see happy dogs every day. She believes that her job is a place to earn some virtue as well. And the dogs love her.
Along with caring for our non-human neighbors, this project has given a single mother an income and the independence that comes with it. This is heart work, thank you for being part of it.