USAID helps HRDC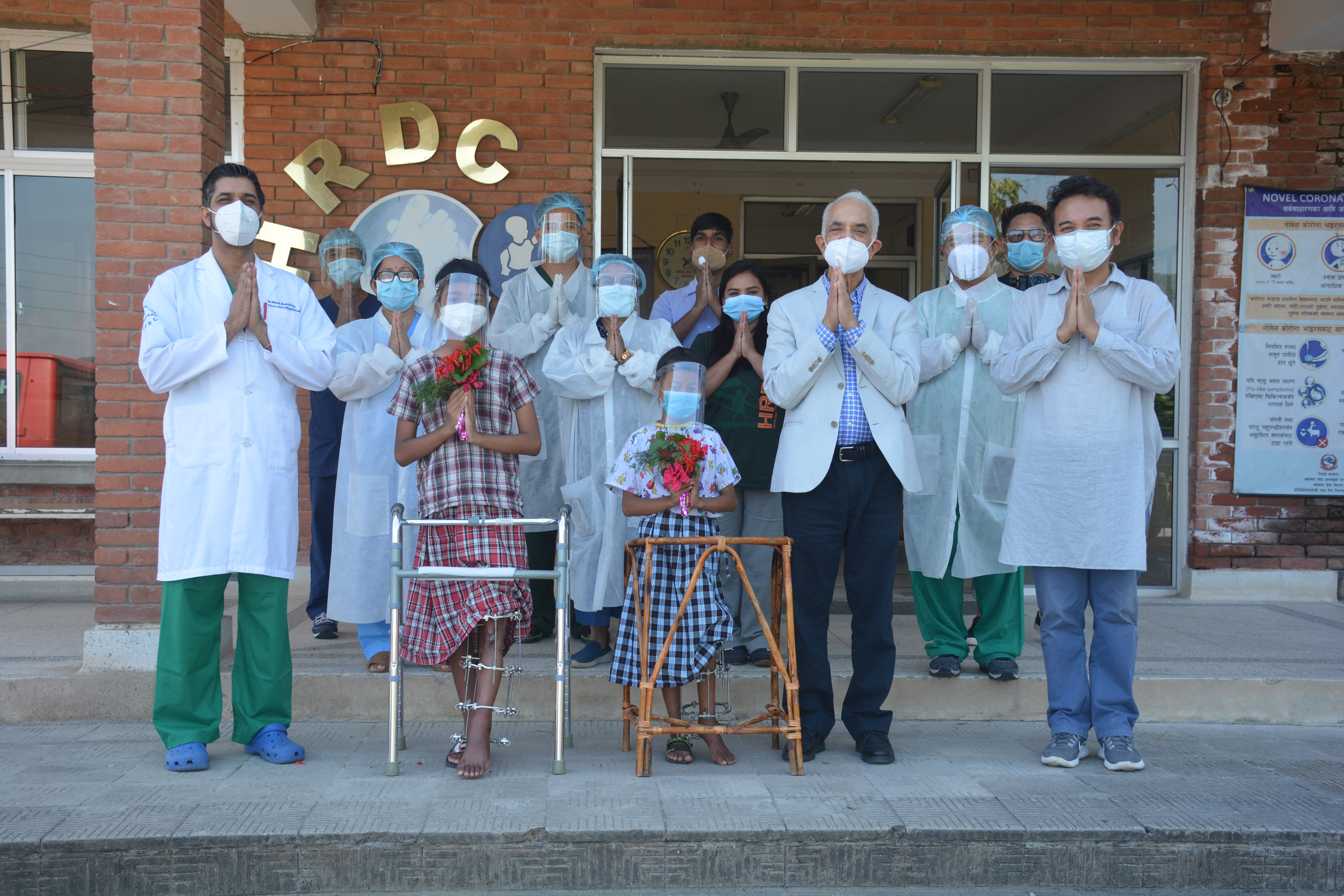 Good news! AHF has been awarded a grant from the USAID American Schools and Hospitals Abroad Initiative for HRDC to equip their new OR and patient ward with modernized and state of the art medical equipment. Below is the full press release.
WORLD LEADING TECHNOLOGY AND EQUIPMENT CAPABILITY IMPLEMENTED AT KAVREPALANCHOWK HOSPITAL
$500,000 Grant Enables Even Greater Healthcare Services for Children with Physical Disabilities
A $500,000 USAID grant provided through American Schools and Hospitals Abroad (ASHA), to the American Himalayan Foundation (AHF), to upgrade the hospital near Banepa, in the Kavrepalanchowk district, has been realized with the announcement that both a newly built 26-bed patient ward, and a newly built operating room, have been provided with world leading, state of the art medical technology and equipment.
The grant, under the USAID Surgical Innovation Project, was awarded in 2018 but the pandemic meant that the procurement and delivery of the equipment was delayed. As a result, the Hospital and Rehabilitation Center for Disabled Children (HRDC), a project which provides services for children with disabilities across Nepal, only received the first equipment shipment in late December 2020.
The first major piece of surgical equipment to arrive was an Intra Operative Nerve Monitoring System (IONM) for neuro and spine surgeries. The IONM allows surgeons to continuously monitor a child's central nervous system during complex spine surgeries and where the nervous system is at risk of being damaged.
Key pieces of technology in the new operating theatre include: a portable ultrasound and x-ray equipment, an intubating fiber optic bronchoscope, and an anesthesia workstation. In total, 38 pieces of Operating Theatre equipment and almost 180 other necessary items, such as beds and patient lockers for the new ward, have been purchased under the grant.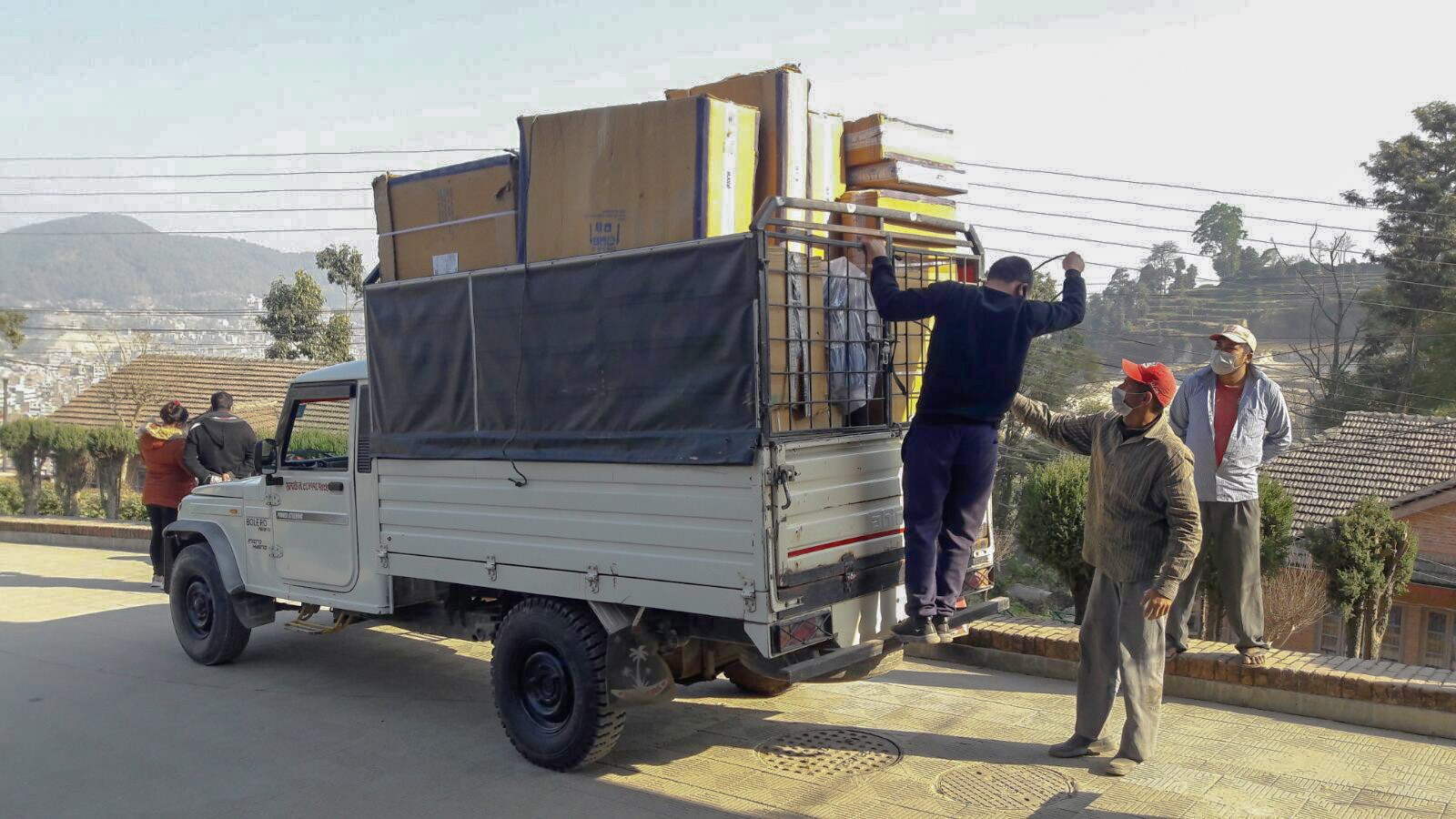 Dr. Ashok Kumar Banskota, the founder and chairman of the Friends of Disabled, the NGO that runs HRDC, says the grant presented an excellent opportunity to modernize the hospital.
"Thanks to donors such as AHF, HRDC has been able to treat children at little or no cost to the families. This means that children in families who normally could not afford access to life changing surgeries and rehabilitation, can get the medical support they need.
"This is a truly transformative moment for the hospital. For the last 35 years, we have done our best to serve children, and their families, and have positively impacted the lives of nearly 100,000 children. We have done this using the equipment that we have had and focused on maintaining that equipment to the best of our ability. But now, with this grant from USAID/ASHA, we been able to upgrade our surgical and ward equipment to the most modern, most technically innovative and the safest equipment available in the medical world today," he said.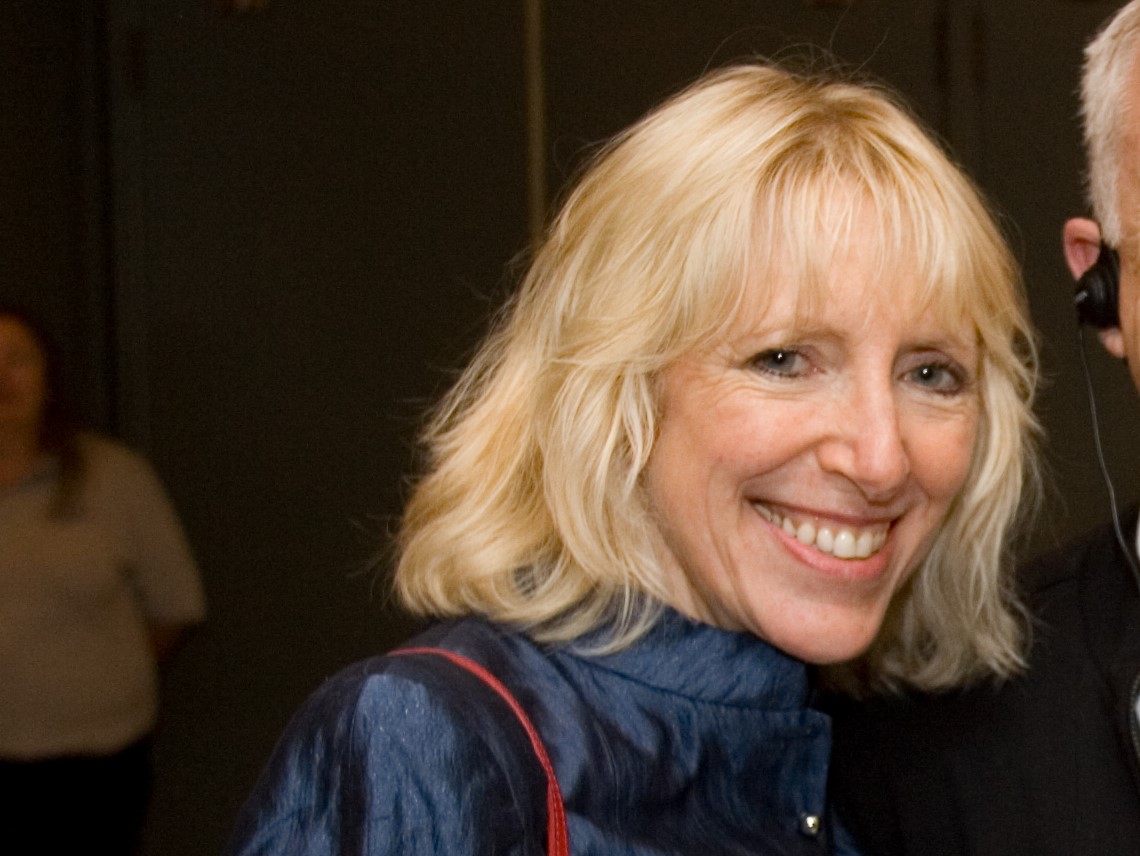 Erica Stone, President of the American Himalayan Foundation is also grateful to ASHA for their support. "HRDC has been one of our keystone projects for the past 30 years. Our donors are very supportive of HRDC and have assured us that our commitment to the 100,000 children we have treated and those who will follow will continue for many years to come. The ASHA grant for the purchase of equipment and furniture is an exemplary opportunity for HRDC to modernize, for which they are very grateful. We at AHF thank USAID/ASHA for the opportunity for us to continue to share our cherished American values of inclusion, equality and environmental conservation."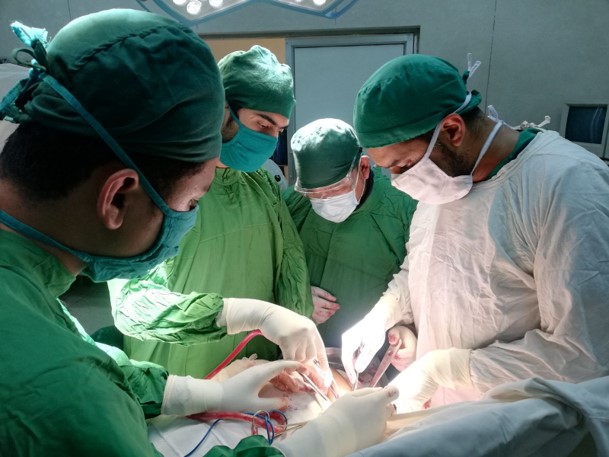 HRDC has performed more than 45,000 surgeries ranging from minor tendon releases to major spinal surgeries that take eight or more hours. In addition to surgery, the hospital also provides physiotherapy and manufactures its own assistive devices, such as calipers, orthotic shoes, and prosthetic limbs. In addition to the central facility at Banepa, HRDC operates four satellite clinics in Nepalgunj, Ithari, Lahan and Butwal, and has a team of 76 community-based rehabilitation workers who cover 30 districts across Nepal. It also operates mobile and surgical camps ensuring its services are brought to the most remote corners of the country.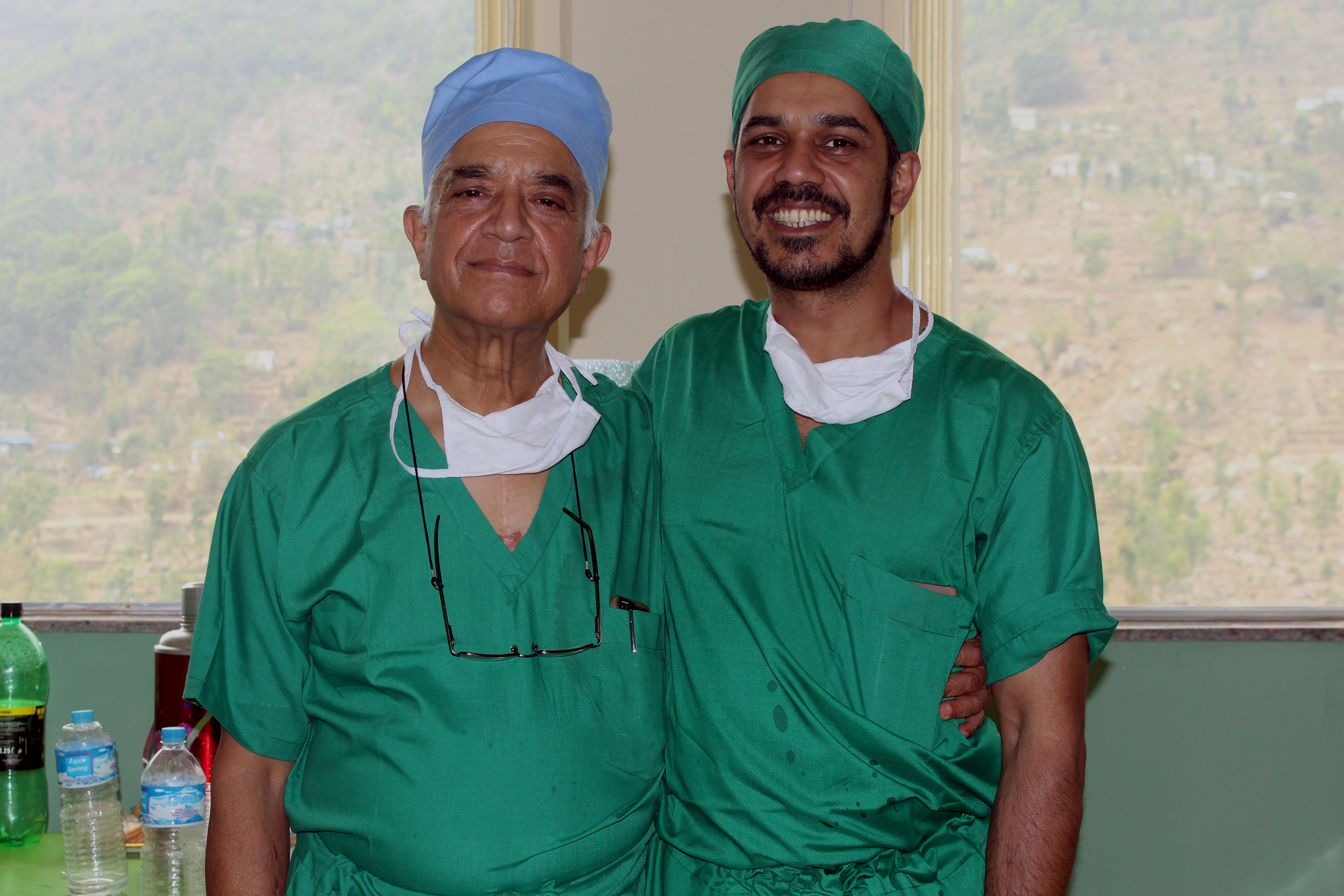 Dr. Banskota's work at HRDC has received international recognition with a World of Children Award in 2011, the Star Impact Award in 2014, and the World of Children Alumni award in 2016.
HRDC Medical Director, Dr. Bibek Banskota explains his organization's philosophy. "Our mission is to ensure children with physical disabilities reach their full potential by providing medical interventions with rehabilitation and at the same time removing barriers to cultural inclusion.
"We don't just treat the disability, we care for the patient as a person, and we extend our care to their families and communities. We search out children with disabilities during our mobile camps, provide them with first-world standard care and facilities, stay with them until they have reached their maximum potential and assist them to reintegrate into society.
"This means ensuring they know how to access government benefits for people with disabilities, or meeting with school communities so they can better understand the child's need and situation. This often includes myth-busting about the nature of physical disabilities and persuading schools to spend money on disabled-friendly infrastructure such as wheelchair ramps and modifying toilet blocks.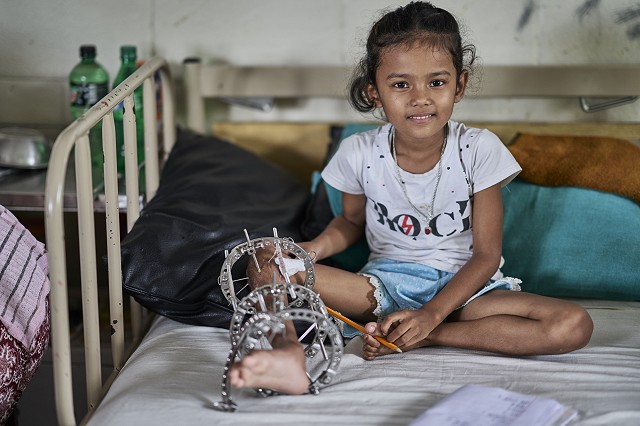 "The grant from USAID/ASHA through AHF is a godsend. Already our surgeons are singing the praises of the pieces of equipment we have already received. The IONM dramatically reduces the risk to these children's central nervous systems during already complex operations," he said.
The USAID grant is designed to support the development of the American values of equal and inclusive access to quality health care, surgical risk reduction, gender equality, environmentally sound medical waste management, and best practices in financial and procurement management.