The View From The Summit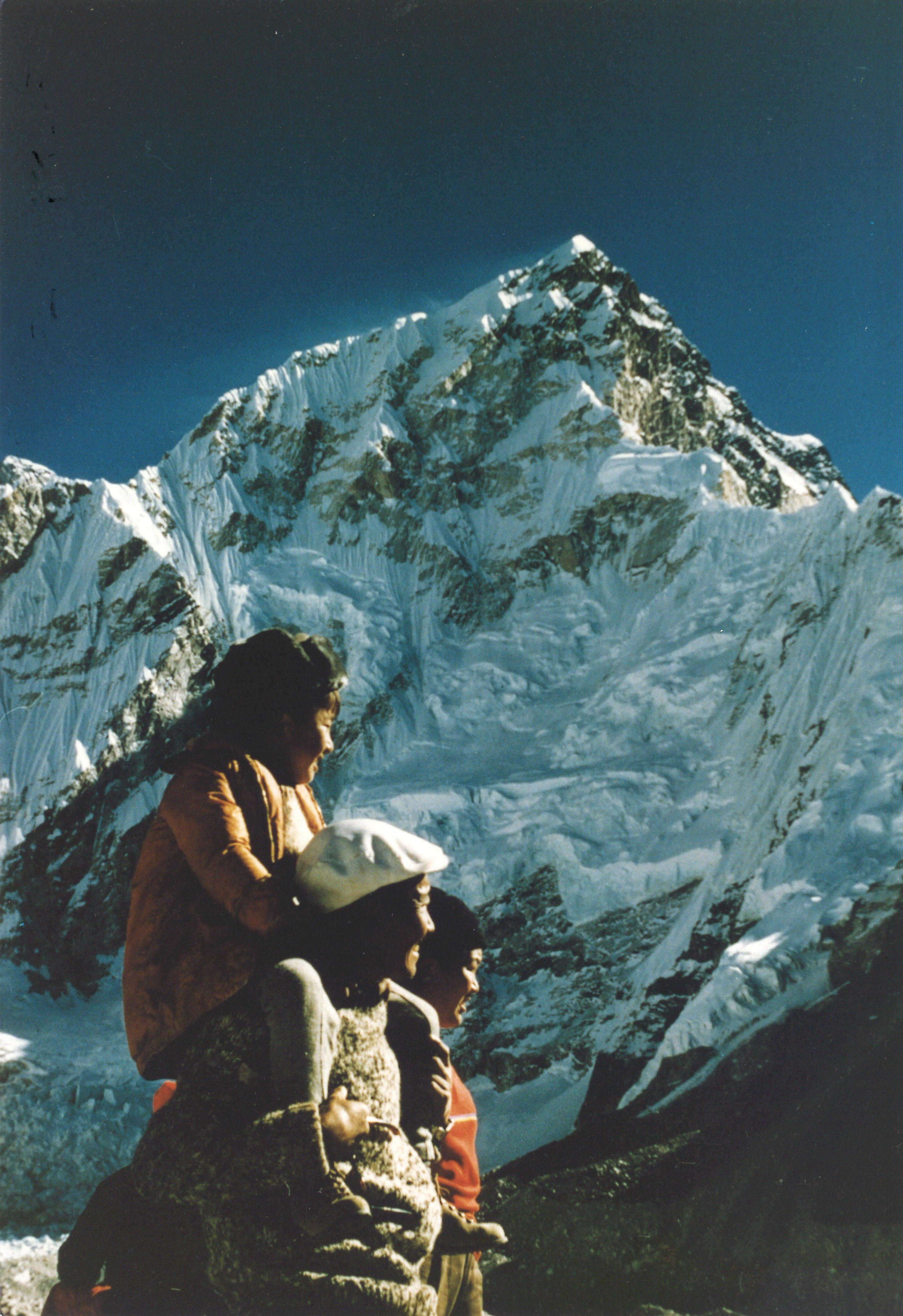 This May 29th, we celebrate the 70th anniversary of our fathers', Sir Edmund Hillary and Tenzing Norgay's, first ascent of Everest, what the Sherpas call Chomolungma.
And we are reminded once again of the transformative power of the mountains.
On the morning of May 29, 1953, as they stood on the summit together, Sir Ed described the view, "The whole world around us lay spread out like a giant relief map." On their return, the world was at their feet.
Their historic achievement continues to spark admiration around the world. But it was their lives after Everest that were most meaningful to them. Both took the path less traveled, giving back to the people who lived rough lives in the shadows of those high mountains, never asking for anything in return.
Peter and I were fortunate to have fathers who stayed true to themselves even as they became public figures. And we have continued in their footsteps with the American Himalayan Foundation. Working hand-in-hand with our local partners, we have improved the lives of thousands of people, with education and healthcare, crisis response and more.
But now, to continue this vital work we need your help. So, to commemorate the 70th anniversary and honor Hillary and Tenzing's legacy, we would like to invite you to take the Hillary and Tenzing Summit Challenge.
Whether you become part of the Base Camp Crew with a monthly gift or make a one-time donation, you will make a real, positive difference in the lives of people who have no one else. And it's easy. Just sign up, and we'll take care of the rest.
It truly takes a team to get to the top, but every step is one step closer to the summit. Your support means the world to us and is a lifeline for people in need across the Himalaya. Be part of the Hillary and Tenzing Summit Challenge!
Sincerely,
Norbu Tenzing & Peter Hillary
Vice President Board Director
photo credit: Royal Geographical Society