A bit of good news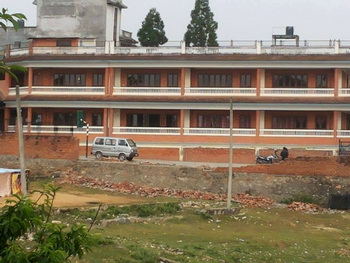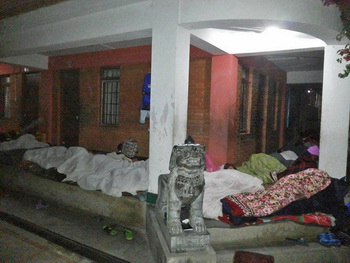 Most of the news coming from Nepal has been heartbreaking. So we were delighted to get this email to our Program Director from our partner, Child Haven, a school and shelter for orphans in Kathmandu:
Greetings Betsy and all,
We were very fortunate not to have a great amount of damage to our Home or the Green Tara School, and no loss of life or injuries. There are a few cracks in walls and floors, and a number of the boundary walls came down, but the damage to the buildings appears to be superficial. We will have it all checked out. The investment in earthquake resistant construction, which I remember was very important to you when we built the Home, has paid off well.
The kids have been sleeping in the courtyard until the aftershocks wind down. Part of the school is being used for sleeping space for people in the community who have either lost their homes, or have homes that are not safe at this time. Additionally we have been able to supply water from our well and water cistern to much of the community, as the local water system has broken down.
What a sad loss of life, livelihood and cultural treasures.
All the best,
Robin