Emergency medical camps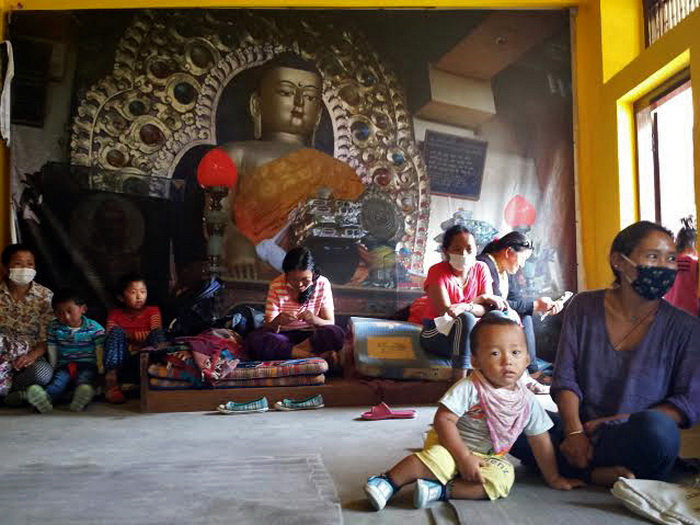 Thursday morning we held an emergency medical camp at Boudha for the local community. More than 318 were screened and given treatment.
I met an international relief group at a monastery in Swambhu area, and requested they hold camps for the local Himalayan community. Hundreds of people lined up from early morning. Most wore face masks to protect against infection from living in the tents in open areas. Children and elders had coughs, diarrhea, colds or body aches.
The atmosphere at the camp was very heartfelt. Everyone was helping each other, and the youth volunteered to translate and assist.
It was a full day camp, but at the end of the day everyone was able to see a doctor. They took back medicines, hand sanitizers and also some knowledge about hygiene and safety.
On Wednesday I handed tarps to the Shekar Choling monastery. They have many campers from outside in their compound and want to help raise some shelter for them.