Uprooted in Namche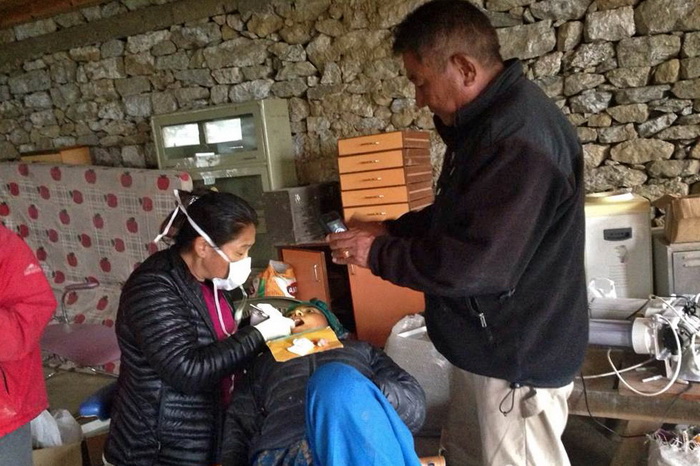 An interesting story from Namche Dental Clinic. Nawang Doka Sherpa, who runs the clinic in Namche Bazaar, managed—with a little resourcefulness—to treat one last patient just before bad luck struck again.
After the first earthquake on April 25, Namche Dental was badly damaged and unsafe to occupy. However, Nawang was able to salvage most of the equipment and move it into a storage facility.
On May 11, a patient arrived from Gokyo to see Nawang. She knew the clinic was closed, but she had a very painful tooth that needed to be extracted and made the long trek by foot anyway. Nawang retrieved some anesthetic and tools, and with the help of a friend with an iPhone flashlight she was able to extract the tooth. Nawang told us that the tooth came out 'cleanly', not breaking, which would have made things very difficult.
The next day on May 12 the second earthquake hit, leveling the storage center and destroying the rest of the equipment and dental supplies.