Erica and Norbu return to Nepal, six months later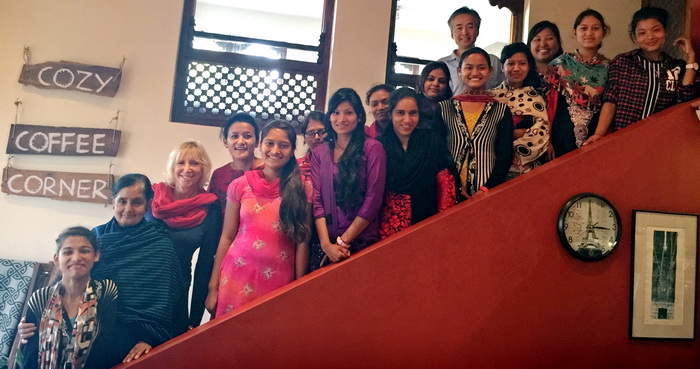 Kamala, Erica, Charu, Norbu, and SGT Girls in Dhulikhel, southeast of Kathmandu.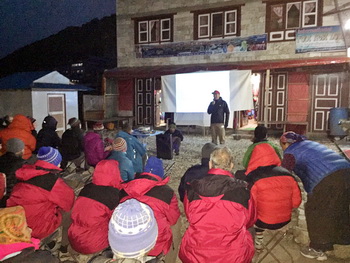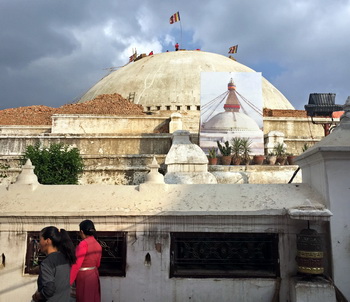 Erica Stone and Norbu Tenzing are on their whirlwind tour of Nepal again, visiting with our partners and projects there. Last time they touched down in Kathmandu, it was just two days after the 7.8 magnitude earthquake. Now, six months later, people are beginning to put their lives back together, though scars from the disaster remain.
Erica reported that, while some schools and monastic buildings had already been repaired or rebuilt completely, others are just getting started. And Nepal is facing other problems. "The fuel shortage is really messing with people's lives," she wrote. "There's no gas to cook with, and the petrol lines are 24 hours long."
On Sunday they attended the first screening of Sherpa (about the 2014 Everest disaster) in Namche Bazaar. Norbu sent this touching note to the AHF team here in San Francisco: "An emotional evening for Sherpas and visitors alike. All organized by our very own Osher scholar and graduate, Nyima Tsering Sherpa."
Yesterday Erica and Norbu met with our STOP Girl Trafficking partners—the intrepid Dr. Aruna Uprety and "General" Kamala Adhikari—which also included a great visit with some of our STOP Girl Trafficking girls in Dhulikhel.