Congrats to Pasang! Climber, humanitarian, and now Adventurer of the Year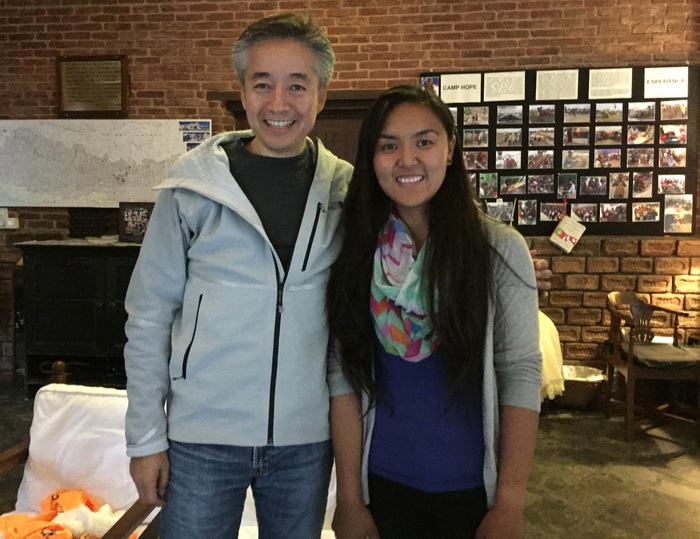 Norbu Tenzing with Pasang Lhamu Sherpa Akita. Pasang was part of the first Nepali women's team to summit K2. After surviving last April's earthquake in Nepal that claimed almost 9,000 lives, she immersed herself completely in relief efforts.
"I find that mountains are extremely fair, and they don't differentiate whether you are a man or a woman, rich or poor." –Pasang Lhamu Sherpa Akita
AHF extends our sincere congratulations to Pasang Lhamu Sherpa Akita. National Geographic just announced that she is their 2016 Adventurer of the Year, and, between her accomplishments in mountaineering and her unwavering dedication to relief efforts after last year's earthquake, it is an honor that is well deserved.
Pasang Lhamu Sherpa Akita is part of a rare group of elite professional Sherpa women climbers who are breaking new ground and she is on par, if not better qualified, than many of today's elite climbers. Pasang's climbing prowess is matched only by her compassion and relentless pursuit to help those in need.
I was fortunate enough to meet her during our visit to Nepal last October, and was struck by her humility. She is a bright light in a year that has brought devastation to Nepal and to Sherpas on Everest for the past two years. Pasang is a shining example and inspiration for young Nepalis and Sherpas. Adventure for her is not just recreational, but a means to an end for herself and her unconditional support for her community. For Sherpas especially, this is a very proud moment.