65 years on Everest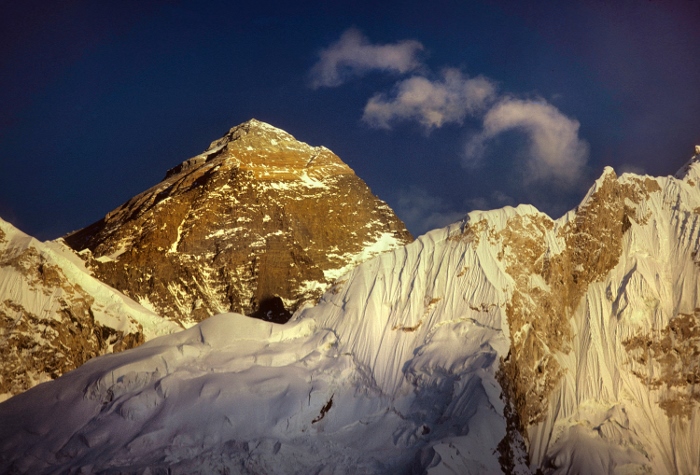 May 29, 1953
65 years ago today, Sir Edmund Hillary and my father Tenzing Norgay climbed Everest. This anniversary started me thinking about all the changes that have happened in the Everest area since then.

Everest, the mountain, has become a multi-million dollar industry known as Everest Inc. This year there could be over 500 summits, as people on commercial expeditions from around the world clip into a conveyor belt of fixed ropes for a shot at this once-elusive peak. Meanwhile, Sherpa families wait anxiously for their loved ones, who do the hard and dangerous work on the mountain, to return home safely.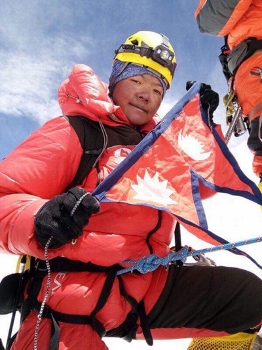 2018 has been a notable year for Sherpa climbers. Nima Jangmu Sherpa made history by summiting Everest, Lhotse, and Kanchenjunga in one season – first woman to do so. Kami Rita Sherpa, 48, climbed Everest for the record 22nd time. Ngima Nuru Sherpa, 37, became the youngest climber to summit Everest 21 times. And Lakpa Sherpa made her 9th Everest ascent, the most of any woman in the world. They've all added to the accomplishments of those who climbed before them, but it's a difficult and risky way to make a living.
There will always be a segment of the community that depends on the mountain. But Sherpa children today are worldlier and, for me, the view from 29,000ft is one of optimism. Unlike many parts of the world endowed with rich natural resources, Sherpas are still in charge of the local economy in the Everest area.
"I have enjoyed great satisfaction from my climb of Everest and my trips to the poles. But there's no doubt that my most worthwhile things have been the building of schools and medical clinics."
During one of Sir Ed's visits to the Khumbu in the 1960's, he received a petition from the local Sherpas who said "Our people have eyes, but they cannot see". They were asking for education. So he started to build schools. And that education – along with other development that Sir Edmund Hillary, in partnership with the American Himalayan Foundation and others, brought to the region – is key to who we Sherpas are today. Sir Ed is no longer with us, but AHF's work with Sherpas in the Khumbu continues. The transition, in 65 years, from 15th century to the 21st century opened our eyes to the world, and transformed the Khumbu. And that is definitely a reason for optimism, and for gratitude to my father's climbing partner.
- Norbu Tenzing, AHF Vice President