Remembering Sir Ed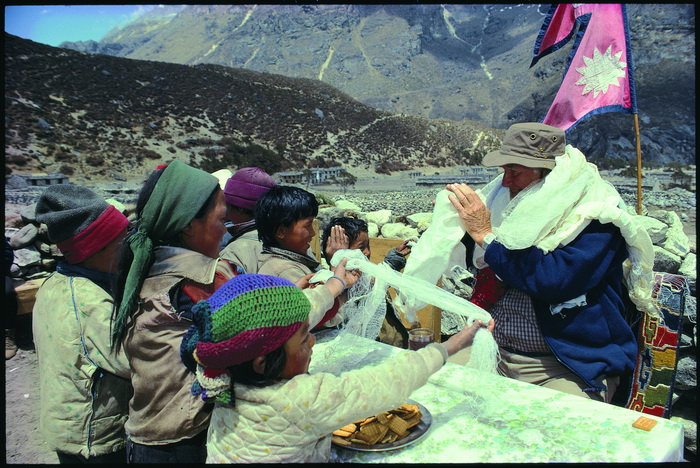 Photo courtesy of Anne Keiser
Text originally published in "Sir Edmund Hillary Centenary Magazine" by Himalayan Trust Nepal
I was still at Lowell High School in San Francisco when I heard about the first ascent of Mt. Everest by Sir Edmund Hillary and Tenzing Norgay on May 29, 1953. I was enthralled, and determined to get to Everest. It was 1969 when I finally made it to Nepal with my dear friend Scot Macbeth. As with so many people, I came for the magnificence of the Himalayan mountains, and immediately fell in love with the culture and the kindness of the people.
I have been going back ever since. During a trek in 1978, I met Sir Edmund and saw first-hand the hugely positive impact he was making in the lives of the Sherpa people – with schools and hospitals and other services which so improved the quality of their lives. We established a wonderful relationship and AHF continues to work with the Sherpas in the Khumbu three decades later. Sir Ed is still one of my great inspirations and his influence helped spur me to found the American Himalayan Foundation.
Sir Ed was like a father to the Sherpas and he will always be fondly remembered. My best wishes on this auspicious occasion that marks the 100 year anniversary of his birth.
..........................................................................................................................................................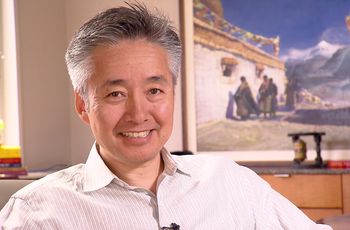 The year 2019 marks the 66th anniversary of my father, Tenzing Norgay, and Sir Edmund Hillary's historic ascent of Chomolungma (Mt Everest) on May 29, 1953, an occasion celebrated each year, especially here in Nepal, to mark this historic feat. This year also marks Sir Edmund's 100th birth anniversary, a significant milestone to reflect on all that he has achieved and to recognize his contributions, especially after this climb.
Sir Edmund Hillary has been a larger-than-life figure for most people, particularly the Sherpas, who revered him. So, for me to work with him for over 15 years through the American Himalayan Foundation was an honor. I have seen all that he was accomplishing in the Khumbu and, to this day, his legacy is still very much alive through the works of organisations like the Himalayan Trust Nepal and the American Himalayan Foundation. On behalf of my family, I would like to extend our best wishes in memory of a great man who made a lasting impact on Sherpas and who was a part of the golden era in Himalayan exploration.