Summer's end, the Yartung Horse Festival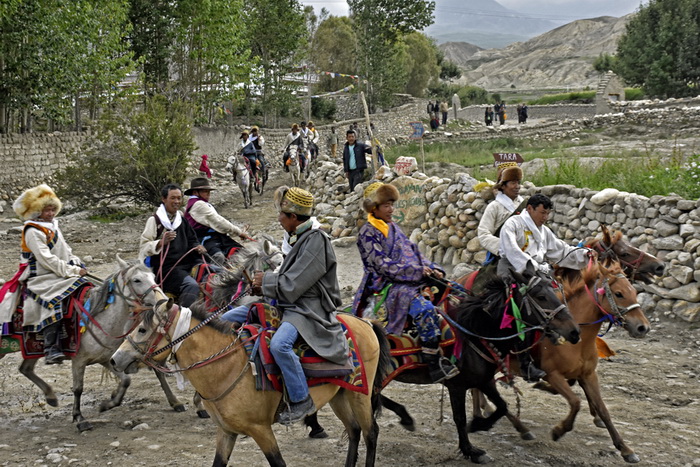 Yar tun translates from Tibetan as "summer's end" and marks the end of the lazy days of the growing season and the start of the hard work of the harvest.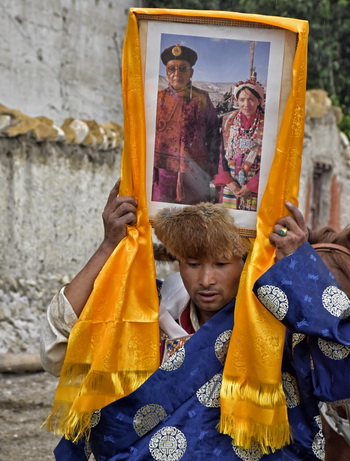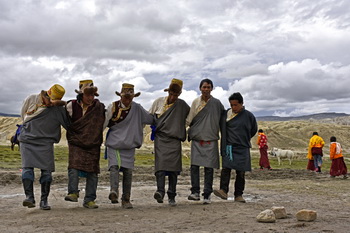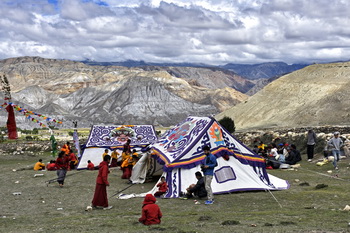 In Lo Manthang, Upper Mustang's largest village and former capital of the Kingdom of Lo Tsu Dun, the first day of Yartung is traditionally hosted by the Gyalpo (king or raja), the second day by the Queen, and the last day by the Khenpo (abbot) of Choedde Gonpa.
The celebrations begin with a short ceremony inside the walled city, and then, depending on the day, a procession of men, women, or monks go through the town's gate to their horses (only the King, Queen and Khenpo are allowed to ride within the walls). Then they ride to a field to the east and spend the day eating, drinking and entertaining each other with traditional Loba and Tibetan songs and dances. In the late afternoon they ride to a track at the edge of the village, where the townsfolk watch the riders race, throw rocks at stationary targets, and pick up khatas from the ground—all while sprinting horseback. As the sun sets, festivities continue inside the city.
A couple of years ago a dirt road, the area's first, finally reached Lo Manthang from the south. This allowed the introduction of jeeps, motorbikes, trucks, and tractors—and virtually sounded the death knell for the horse culture of Upper Mustang. As one wrangler told me, "With a motorbike I only have to pay for gas when I use it. I have to feed a horse every day, whether I use it or not!"
However, the tradition of Yartung is actually growing stronger. The ancient festival was revived in Lo Manthang about 15 years ago, the only town in Upper Mustang to celebrate it—until last year. Now, the villages of Ghami, Ghilling, Charang, and Chhosar all celebrate their own Yartung, ensuring that for at least three days a year, the horses of the Tibetan Plateau have their days in the sun.