Congrats to 'General' Kamala for her work to STOP Girl Trafficking!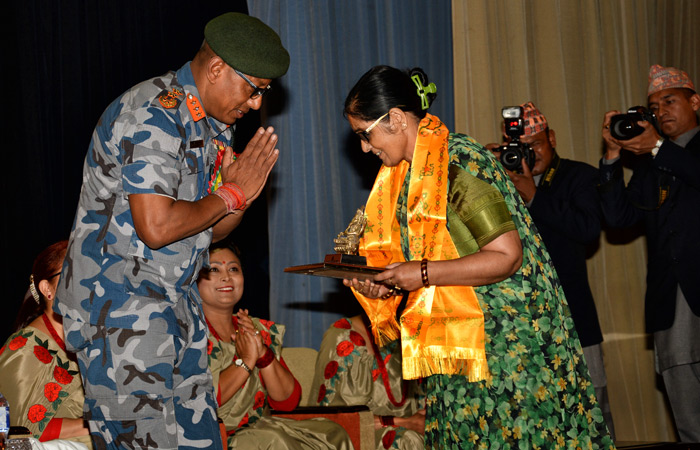 Congratulations to STOP Girl Trafficking Executive Director Kamala Adhikari! We've always called her 'General' Kamala, but last week she was recognized by a real general for her dedication to keeping girls in school and safe from being trafficked.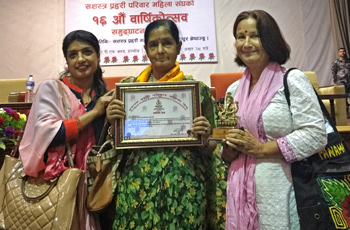 The Armed Police Family Women's Association of Nepal awarded Kamala with a letter of appreciation for her and RHEST's work to help "poor, helpless disadvantaged girls." RHEST, our STOP Girl Trafficking partner, was nominated for the honor by the Social Welfare Council, the Nepalese government body which oversees the activities of NGOs and community-based organizations.
The award was presented by Inspector General of Police, Mr. Singh Bahadur Shrestha.