Sour, Spicy, & Sweet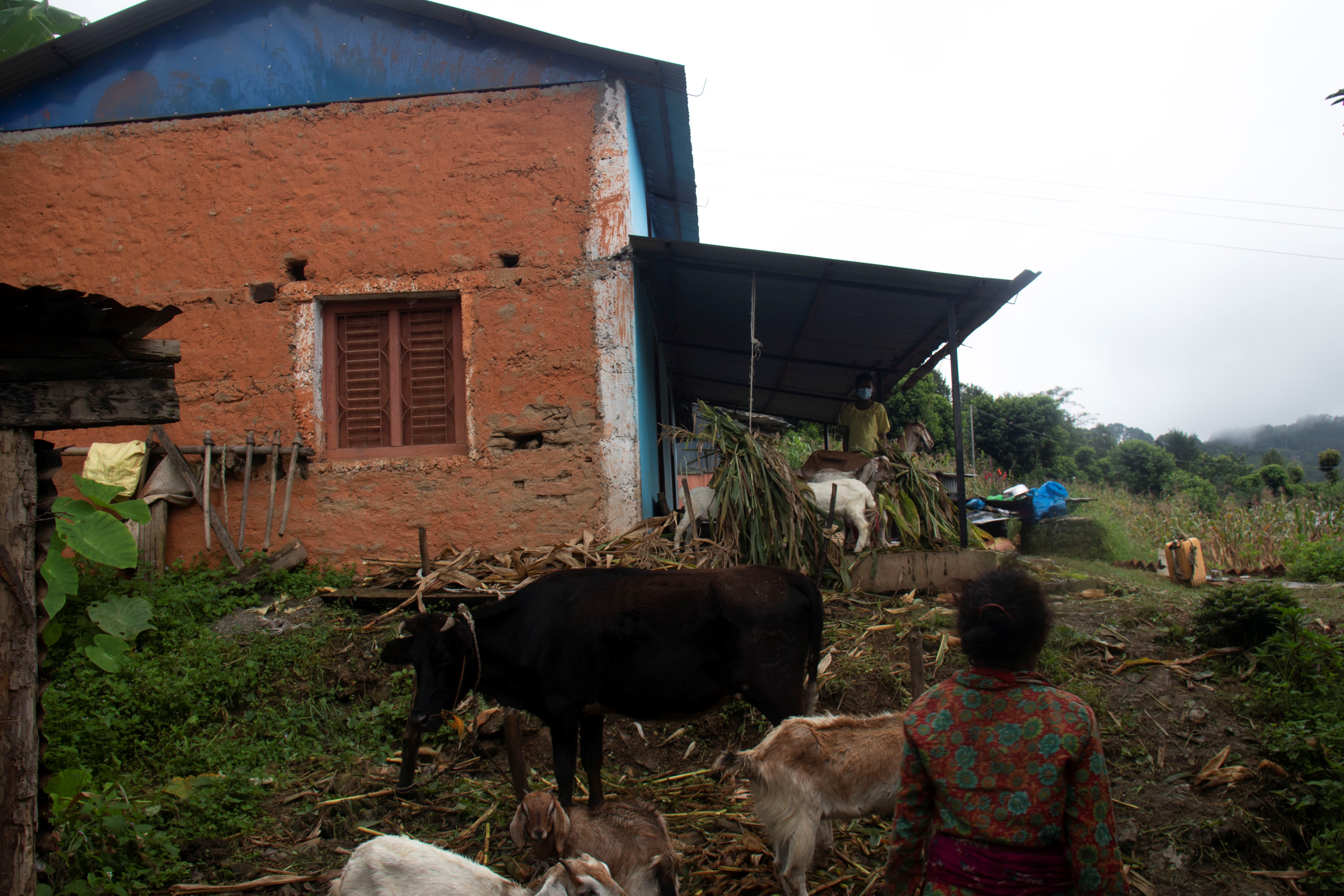 It was 11am, and the monsoon deluge was finally abating. Charu and I, with a local STOP Girl Trafficking alum, Asmita, cautiously made our way along the slippery red mud track towards Sari and Devaki's house.
15-year-old Sari greeted us with a shy namaste. Her elder sister, Devaki, gave us a more confident good morning and then introduced us to their grandmother, who joined them on their home's porch.
A few years ago, their father left to work in the Middle East. His departure triggered something in their mother; she started drinking heavily and became violent towards the girls and their little brother. To escape the abuse, the children moved in with their grandparents. They haven't heard from their mother in months, but think she is somewhere in Kathmandu, and they have no contact at all with their father.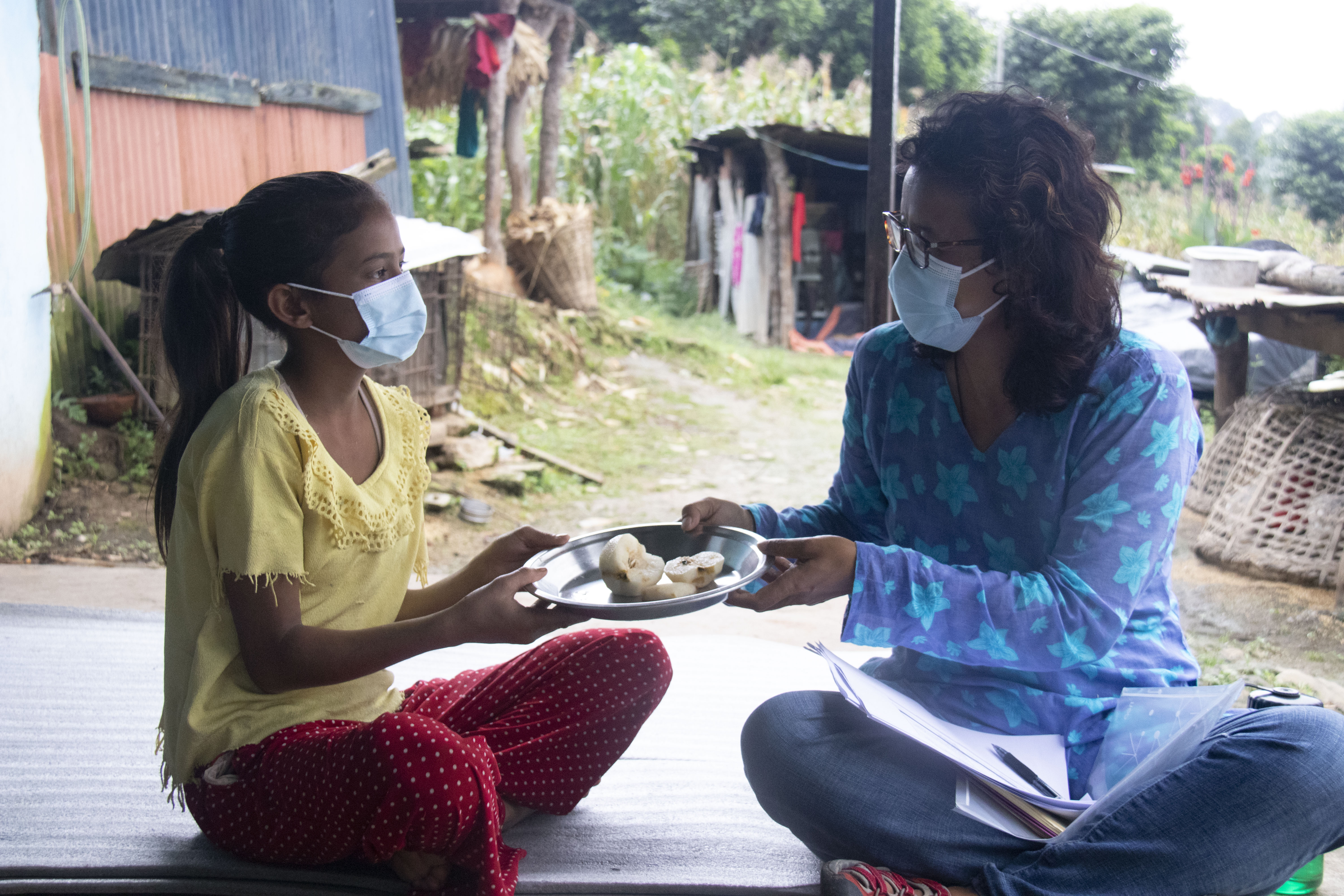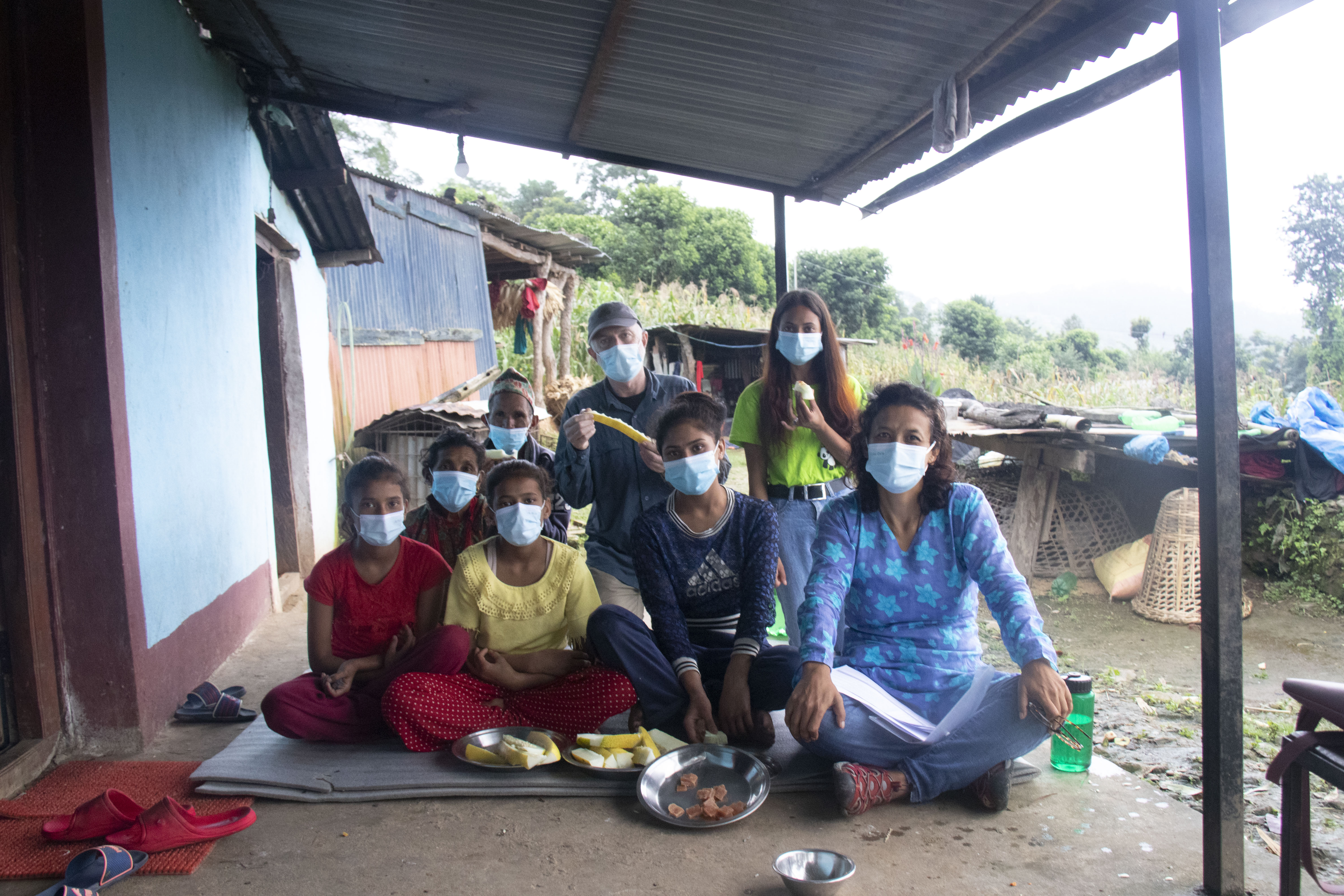 But the cost of keeping four grandkids in school was too much for the elders, so we enrolled the two older sisters in SGT. "When we aren't in school, we sisters all work on other people's farms for five dollars a day," Devaki told us, "Grandpa also works, but it is hard for grandma who gets sick often. We're poor but just make ends meet. Your help with Sari and my school costs is a real blessing".
Grandpa suddenly appeared with a bunch of pears picked fresh from some trees growing near the house. He sliced them up using a scythe and served them to us all. They were delicious and telling him so prompted him to harvest a couple of large cucumbers from the garden, which he sliced and served, accompanied by dried red chili flakes (the peppers are also from his garden) and salt. Delicious.
The fruit sharing seemed to relax everyone, and the question-and-answer fell away into an easy chat.
Sari was telling us how much she enjoyed attending Friday classes. Devaki, who wants to be a lawyer, was commenting on corruption in the legal system when grandpa reappeared with a plate of homemade plum jelly, which he had spiced with chili. The sour, spicy, sweet combination was a real, and touching, treat.
Watching the way the family interacted, it seemed to us that these girls were doing well. Their grandparents appeared to genuinely care for them, and Devaki's confidence and drive will serve her siblings well. In contrast to many SGT homes I have visited, this family seemed content and, fortunately for us, very generous when it came to sharing their garden's bounty!
Bruce Moore, Nepal Country Director
Photography by Gaurav Tamang and courtesy of our partners