Is There a Letter In Your Bag For Me?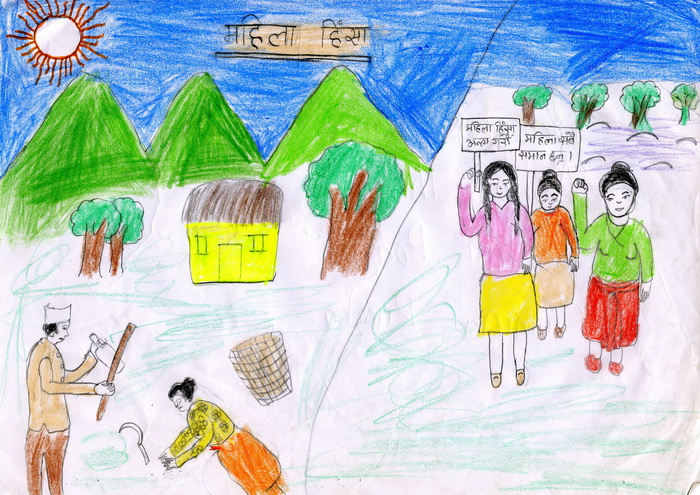 Vice President Norbu Tenzing and President Erica Stone recently returned from their trip to Nepal where they met with STOP Girl Trafficking teachers and students. They brought back a suitcase full of beautifully hand-made cards from some of the girls. One student, Sanjita in grade 10, encapsulated the importance of education and STOP Girl Trafficking in her note below.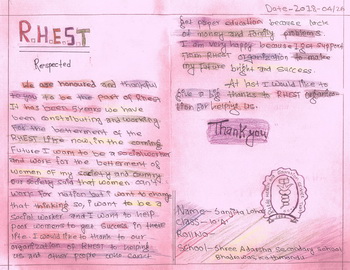 "Our society said that women can't work for nation but I want to change that thinking, so I want to be a social worker and I want to help poor women to get success in their life."
It is promising to see hope and a sense of purpose in these young students across Nepal – and we look forward to seeing the big changes we know they'll make. Check out some of the other cards in the gallery below.
Image Gallery
Click to enlarge and see full description.