Make miracles happen, every day, at HRDC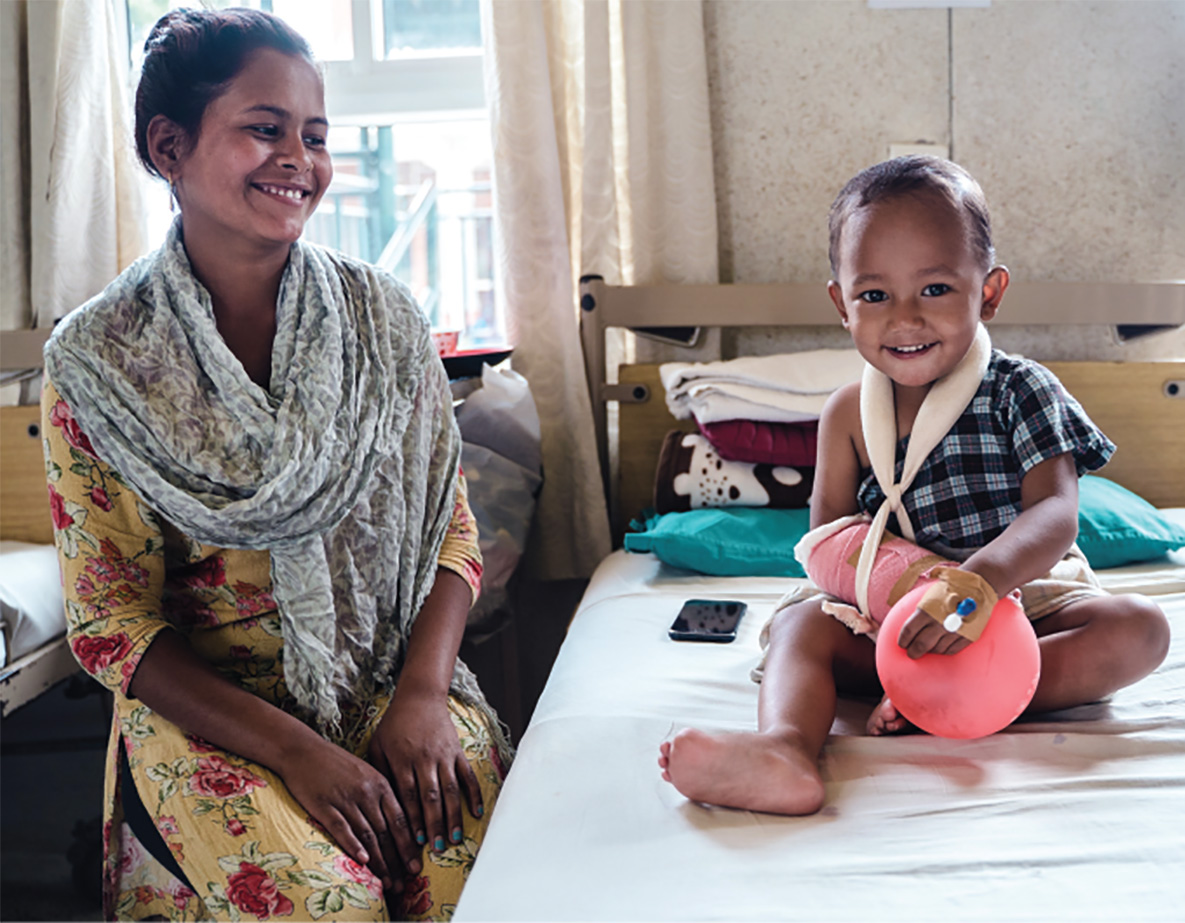 Two hours southeast of Kathmandu is a place where miracles happen every day. The Hospital and Rehabilitation Center for Disabled Children (HRDC), founded by the visionary surgeon Dr. Ashok Banskota, has realized the dreams and answered the prayers of some 90,000 poor children and their families over the past three decades.

Children's simple dreams, of being able to walk, kick a ball, and go to school; parents' anguished prayers that their child may lead a life free from pain, shame, and discrimination. Give a disabled child the skilled and compassionate care that, without you and HRDC, they could never receive. Donate now.
Suraj, the little engine that could
We first met Suraj in April when he was hobbling down a ramp at HRDC with help from a bamboo walker and his grandmother, Maya. He was struggling but looked fiercely determined. Maya told us this was the first time her nine-year-old grandson had ever walked.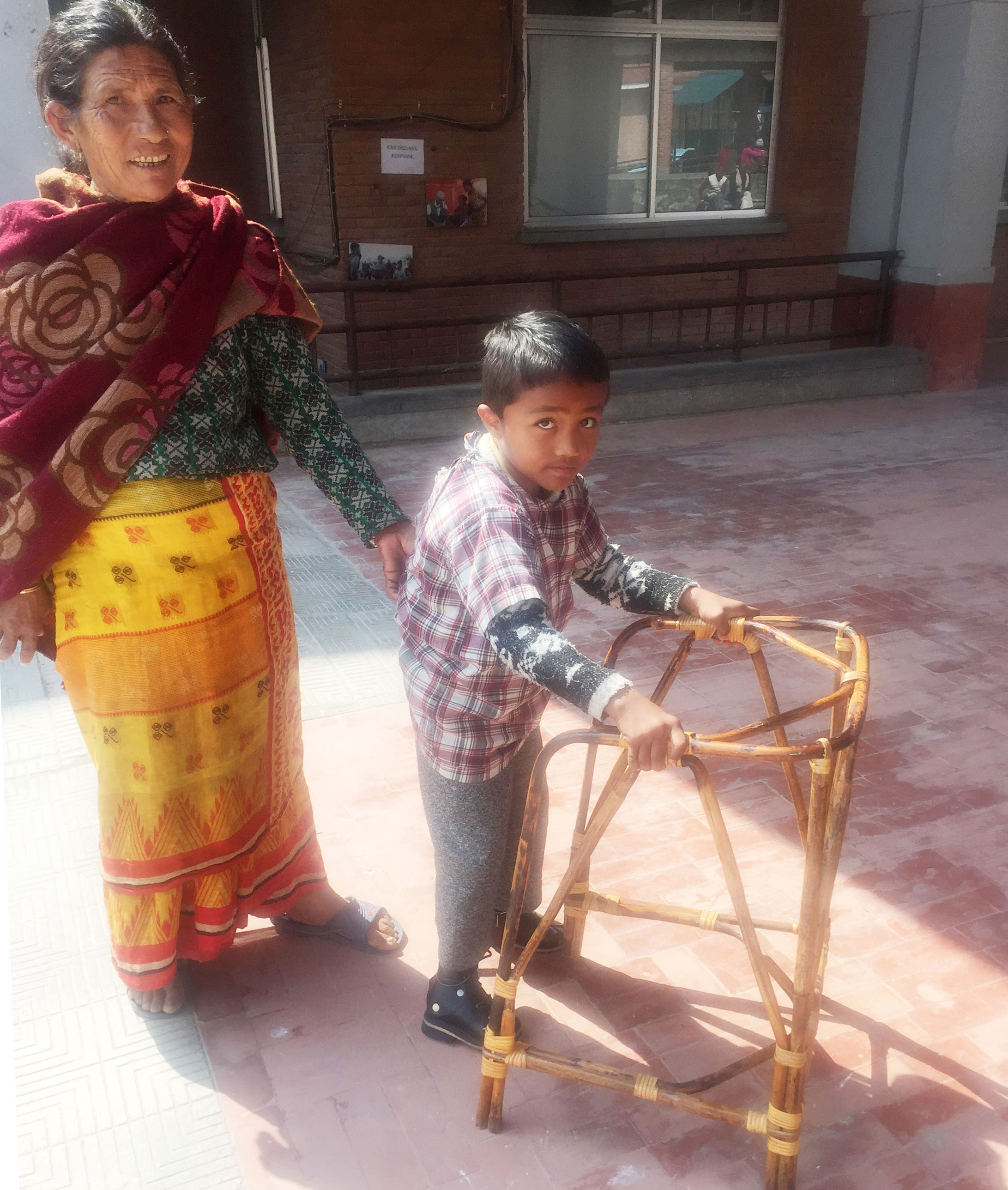 Suraj was born with painfully twisted club feet, and as he grew, he could not walk or even stand. His mother left the family when he was two and his father abandoned him shortly after, leaving him in the care of his grandmother.
"I had to carry Suraj everywhere," Maya said. "Even though he wanted to go to school, it was too difficult for me to take him. So he mostly sat at home." For all of Suraj's childhood, no one understood his disability. And, even if they did, his grandmother couldn't have afforded the treatment for it. She works as a farmhand for just four dollars a day.
Then his life changed. Two years ago, a medical camp visited their village, saw Suraj, and referred him to HRDC. There, a series of operations on both of his feet finally made it possible for the young boy to walk. But he still had to learn how. So, Suraj has spent the last few months at the hospital in intensive physical therapy; he had special shoes fabricated for him, then grabbed hold of the walker and just went for it.
"He is tireless," said Ganga, the head of PT. "Using the walker, or on the parallel bars, he doesn't want to stop trying to walk. He gets this look on his face, purses his lips, and off he goes."
"I love HRDC," Suraj said. "The doctors and nurses care a lot about me, and I've made friends with a lot of other patients. I even started to go to school in the classroom here. When I go back to my village, I will be able to go to school for the first time. I really want to study, and I now hope to be a doctor when I grow up, like the doctors I meet here."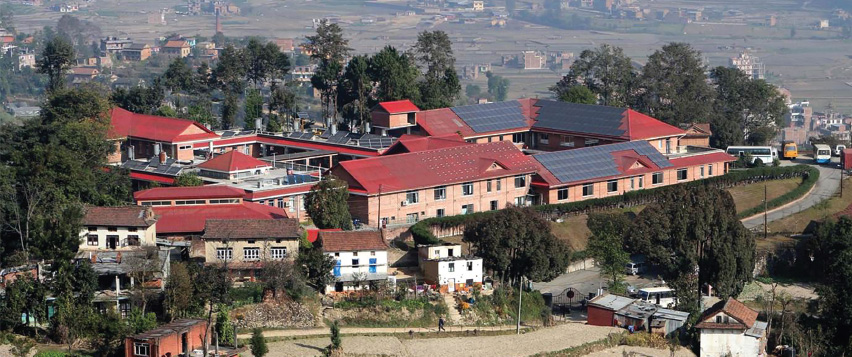 With your help, Suraj's dream came true and his grandmother's prayers were answered. HRDC transformed Suraj's life, and he is not alone. Dr. Banskota and his team find children whose bodies are broken, ease their pain, fix their bones, and give them a new life. And it can happen because of you. Please, make a gift today. You can give a disabled child the skilled and compassionate care that, without you and HRDC, they could never receive. 100% of your gift will go to healing a child who will walk, play, and go to school because of you and your kind heart.
---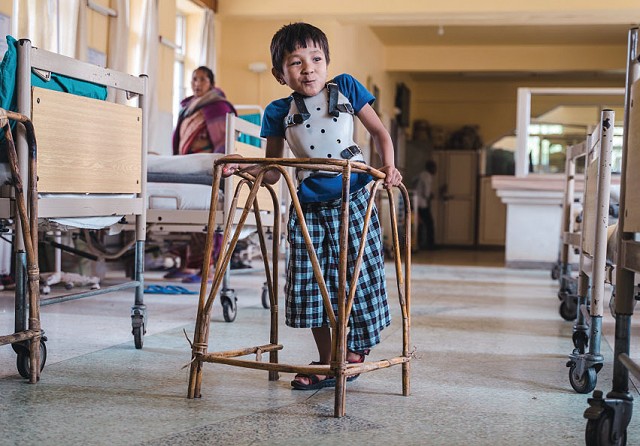 Pasang Sherpa, from a village within sight of Everest, contracted tuberculosis of his spine that was turning him into a hunchback and threatening to drastically shorten his life. But HRDC can treat even such rare disabilities, and Pasang, after the surgeries needed to straighten his spine, is standing and healing. A year ago, he was a frail child with broken dreams. Today, he is hopeful and full of life.
Photos:
Portraits of Pasang and Alina: Suraj Shakya
Others: HRDC/AHF