Happy Mothers' Day!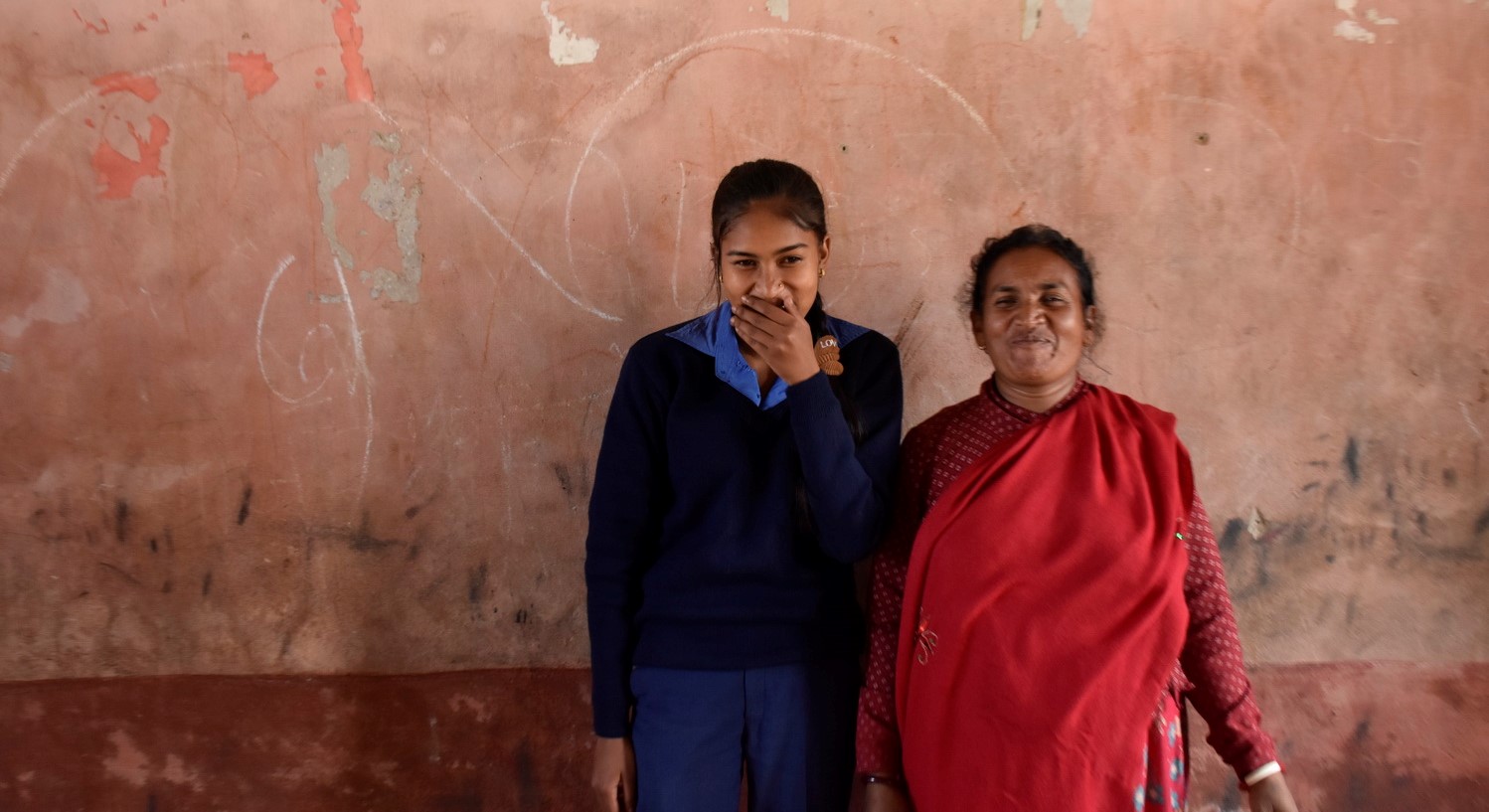 To celebrate Mother's Day, we want to give a shout-out to hardworking moms all over the world. Meet three of them we've met through STOP Girl Trafficking. These women have all had difficult lives, and what they have in common is their fierce desire for a better future for their daughters. Thanks to STOP Girl Trafficking, their dreams can become a reality.
So, to all the mothers (and grandmothers, aunties, and big sisters stepping up to the role) working hard to raise up the next generation: Happy Mother's Day! We are grateful for you today and always.
.................................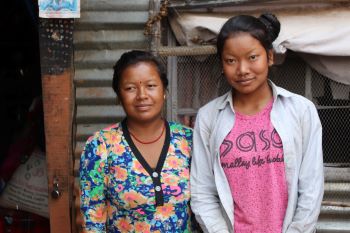 Bina's mother was never allowed to go to school. She was married and had started a family when she was just 15. She and Bina's father left for months at a time to labor in the brick kilns, leaving Bina, at 15, to act as mother to her two younger siblings. They had no choice; there was no other work for them, and they needed to put food on the table.
Bina joined SGT when she was in grade 6. We met her when her parents were away, and she was managing her younger siblings – and doing well in school. It was impressive. She recently passed her grade 10 exams and is overjoyed her parents have been able to come and stay home, now working in the neighbor's fields.
Bina says, "It's my dream to finish my education, get a good job and be able to stand on my own feet. I also want to take care of my family." Her mother is beyond proud of her daughter and very grateful to AHF and SGT for making this new future possible for her.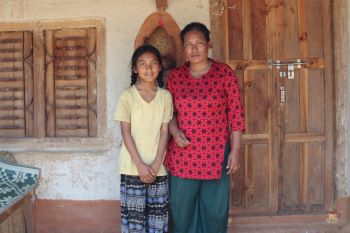 Anisha's father is an alcoholic. He was angry that Anisha's mother only gave him daughters, no sons, and abandoned the family to try his luck with another woman. He still lives nearby but doesn't care about his first family. Anisha's mother works hard as a house painter to support her two daughters, and Anisha, now 14, has been in SGT since 1st grade. She is a good student, proud to be part of SGT, and hopes to become a doctor.
Her mother said SGT is the only reason Anisha has been able to stay safe and continue her education. She also says she has learned a lot from her daughter: "As I am uneducated, I have to face a lot of problem. I want my daughters' lives to be different than mine, and I will support them to complete their education."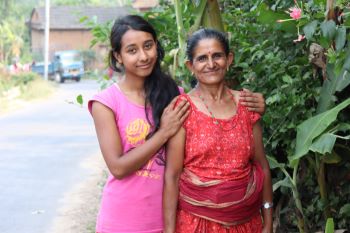 Priya's father was also an alcoholic and passed away when she was just eight. After that, his family became abusive to Priya's mother and eventually threw her out of their home. To take care of her children, she made the difficult decision to take a job in Kathmandu, which meant leaving them in the care of her mother. Priya only gets to see her mother on occasion and misses her dearly, but her grandmother loves her deeply. She is very grateful to SGT, because otherwise she couldn't afford to pay for Priya's education.
Because of SGT, Priya has been able to stay in school instead of dropping out to work. She just finished grade 12 – the only woman in her family to do so. And both mother and grandmother are proud and hopeful for her future.