Alive and Kicking: Himani's Story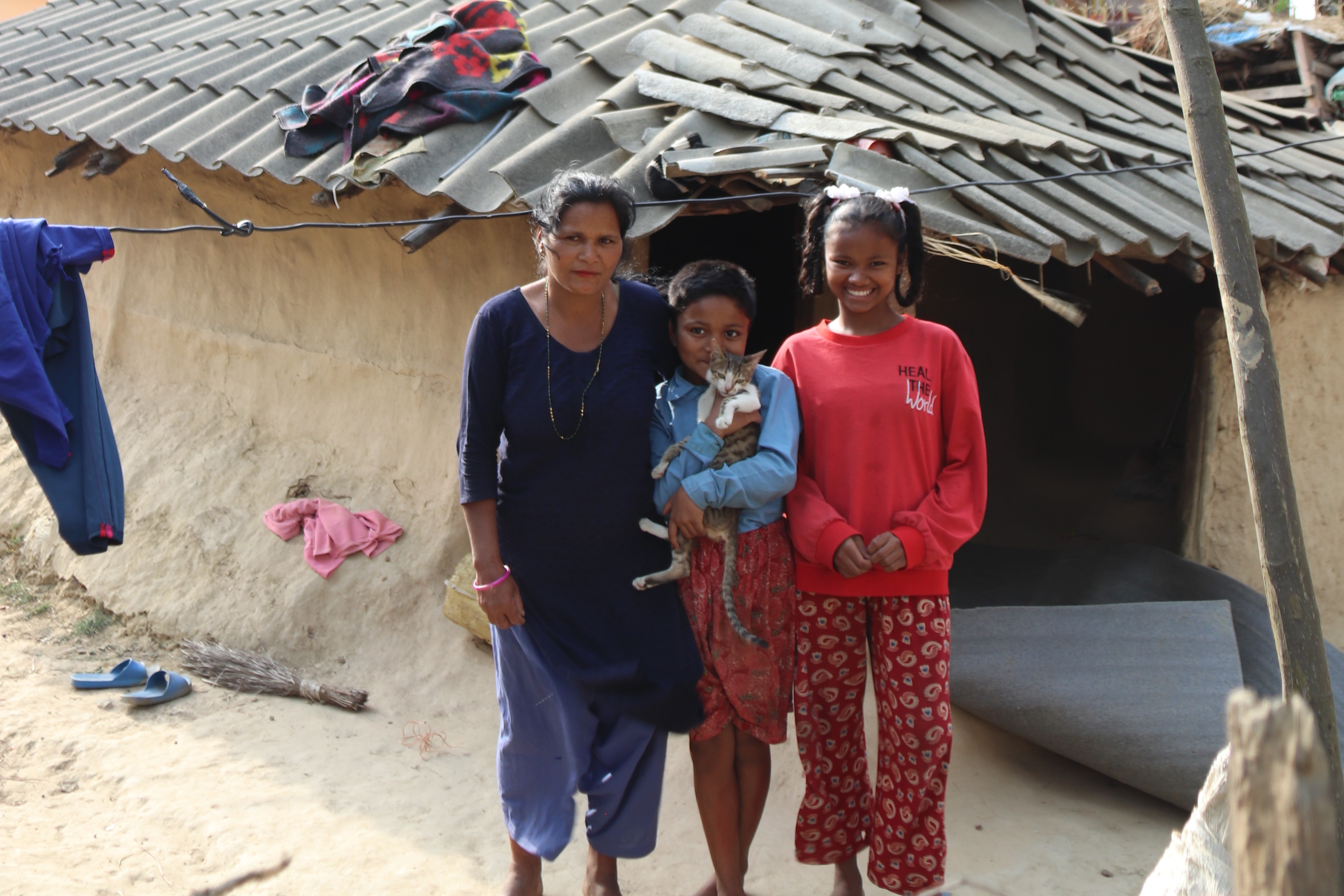 Himani with her mom and sister (and pet cat) in front of their small home.
On a trip earlier this year to Nepal's West, I met a STOP Girl Trafficking student named Himani. Himani lives with her mother and younger sister in a small mud hut – right next door to a three-story mansion. But the state of Himani's house is not her most pressing problem.
Eight years ago, when Himani was in grade two, a cinder block fell on her foot and badly damaged it. Her struggling single mother couldn't even begin to afford to have the injury treated. And her estranged father often promised to send money for treatment, but never was true to his word.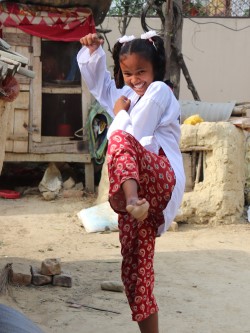 So, it healed poorly, and Himani managed as best she could.
Fortunately, AHF's Hospital and Rehabilitation Center for Disabled Children (HRDC) has a permanent clinic not far from where Himani lives, and we helped set up an appointment for her. It will change her life.
Despite the many challenges in her life – being disabled, poor, low caste (Dalit), and female – Himani is one of the most cheerful and spirited young girls I have encountered. She enjoys math (she wants to be a banker when she grows up) and loves Taekwondo, gladly showing off her kicking skills.
To know that, because of AHF, SGT will keep Himani safe and in school and HRDC will help her walk normally again – and keep kicking – that's why I love my job.
Bruce Moore
Nepal Country Director
Photography by Gaurav Tamang and courtesy of our partners