Dividing lines: A girl's life in rural Nepal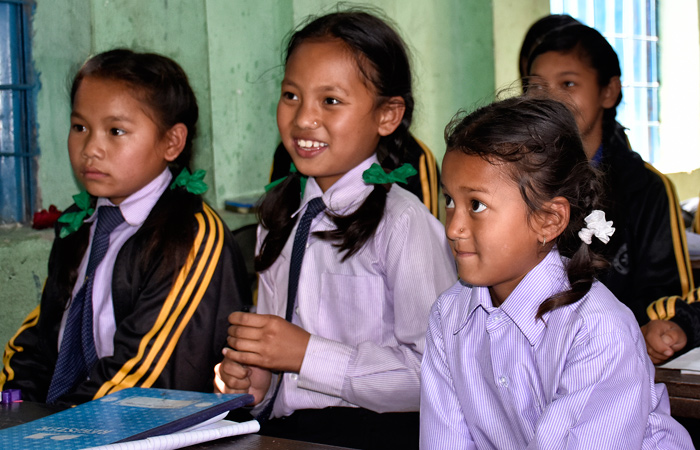 On day four of our field trip to Nepal last May, we piled into a jeep and bumped our way to the village of Sankhu, an hour out of Kathmandu and a world away, to see two Friday classes. These are extra classes taught by SGT alums to give girls in the program a chance to ask questions about their schoolwork. They do that, but they have evolved another essential function: giving the students role models and a sympathetic ear.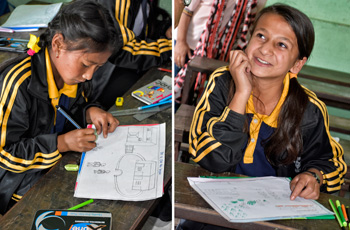 The first class we walked into was filled with teenage girls in uniforms and neat braids. They were all heads down, writing a short essay in answer to the question their teacher had written on the board: what are the dangers to a girl who doesn't get educated? The SGT coordinator with us asked if I wanted to interact with the girls. Well, yes! I was introduced and invited to the front of the class, and spent the hour asking girls to read out their essays and then asking other girls if they agreed and why, going round the room and catching some very thoughtful comments. It's not the Nepali way of learning, but they dived into the discussion. It was not a theoretical question for them—these girls knew well the dangers.
At the end, they crowded around and handed me handmade thank you cards and little wild roses they had picked. I am a mythical creature to them, the hakim, head of AHF, and it was fun to engage them in their class.
The next class was full of younger girls, grades 6 and 7, doing a drawing assignment to show the difference in boys' and girls' lives. One girl drew a mother figure in the corner of the paper, holding out a plate with eggs, a prized food, for her sons on their way to the school house. In the other corner a girl was crouched, cutting grass for the animals. Variations on that dark contrast repeated in many of the drawings. Again, not theoretical. That was their experience.
Scroll down to see some of the girls' drawings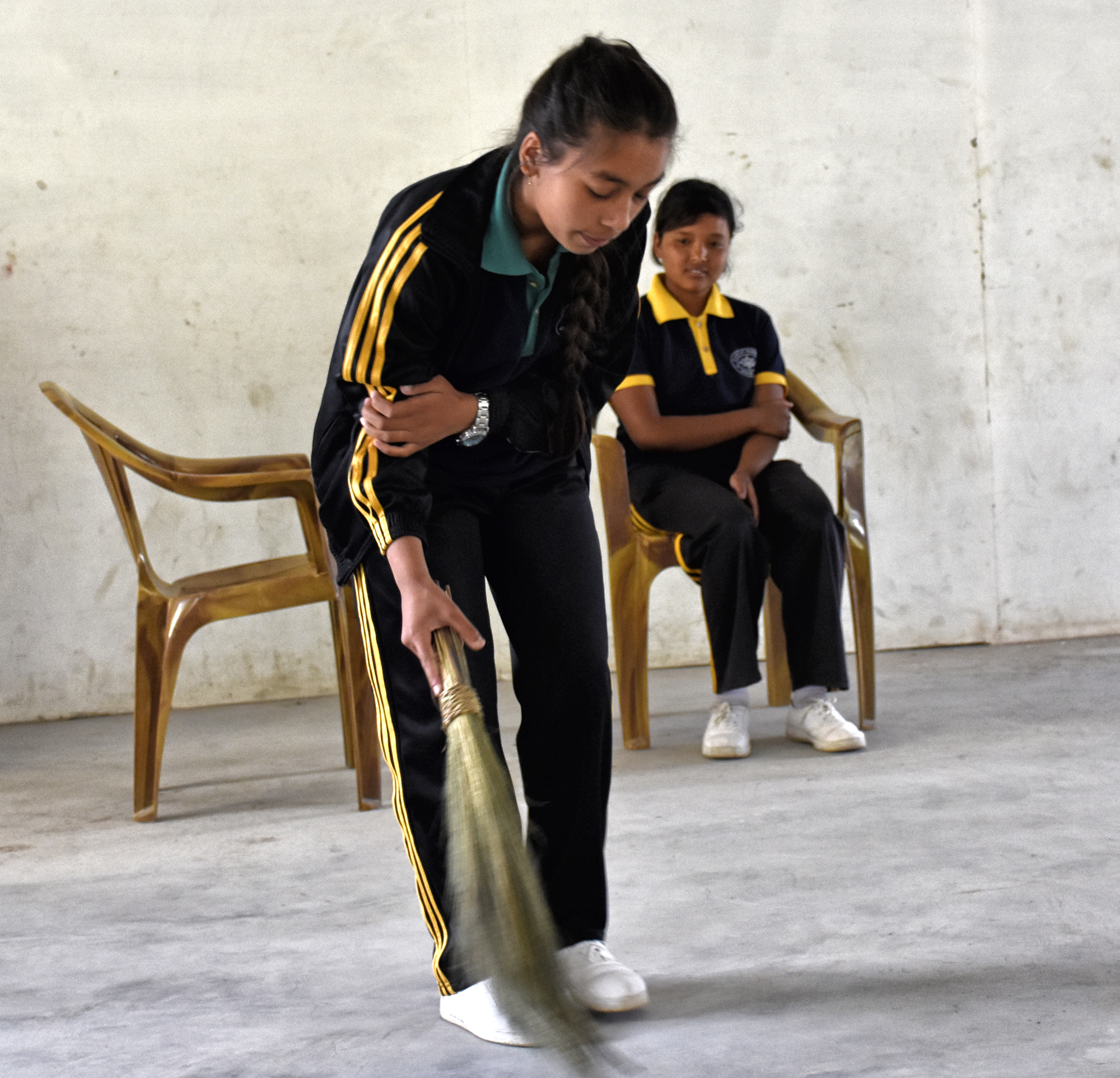 Then the two classes performed a short play telling the story of a young girl—with a sick father and a mother anxious to marry her off—who was sent away, over her protests, with a man they barely knew. He sold her into a brothel, and the brothel owner then sent him back to the family with a pretext to get her younger sister as well. But the young sister's friends, who were in SGT, alerted the police who chased him down and rescued both girls.
They had fun acting it out (Bollywood is very much alive in rural Nepal), but it was chilling to think that this is also a fact of their young lives. And yet there they were, bright-eyed and curious, and happy to see us. They feel protected and cared for by us and Aruna's team. And grateful. Amazingly so. But still girls.
When I asked if they liked their teacher, they said, resoundingly, "Yes!" And why? "Because she's beautiful… and nice to us."